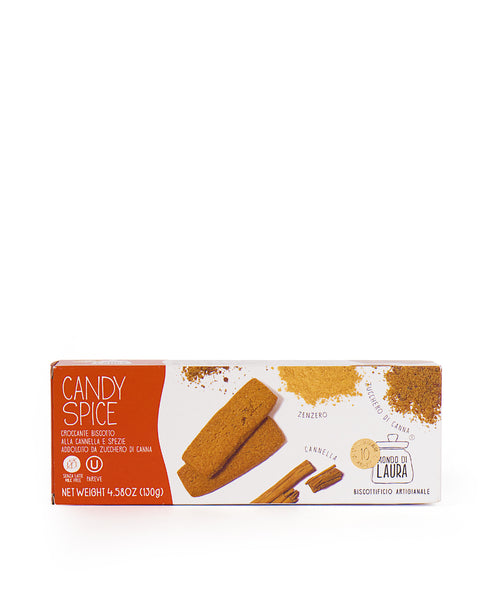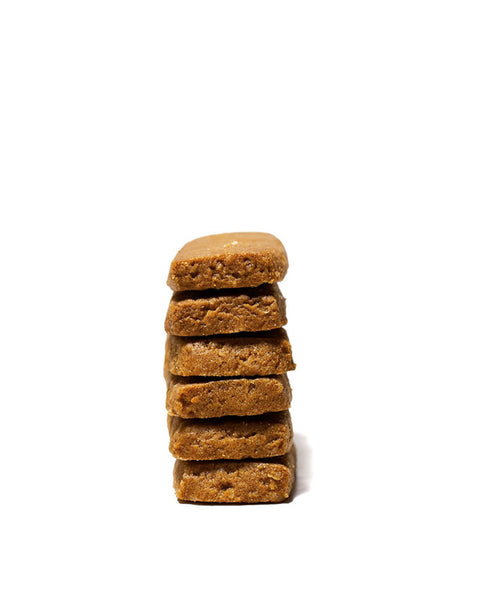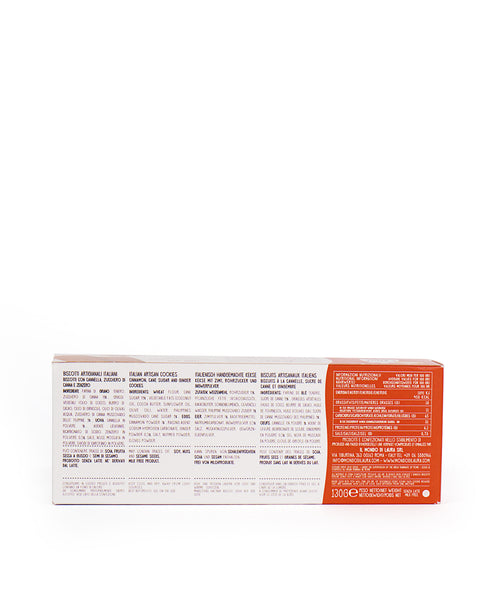 Mondo di Laura
Candy Spice Cookies 4.5 Oz
Indulge in the perfect blend of spices and sweetness with Candy Spice Cookies by Mondo di Laura. These 4.5 Oz cookies are a delightful treat for every occasion, combining the rich aroma of classic spices with a  touch of sweetness.
Description
Laura has expertly blended cinnamon, ginger, nutmeg, and cloves, creating a distinctive and unforgettable aroma and flavor for this classic cookie. She has also used brown sugar combined with Mascobado, a fair-trade whole cane sugar produced in the Philippines through organic farming, using a traditional method that preserves all its nutritional values.

Ingredients
WHEAT flour, cane sugar 19%, vegetable fat (coconut oil, cocoa butter, sunflower oil, olive oil), water, Philippines Muscovado cane sugar 9%, EGGS, cinnamon powder 1%, rising agent: baking soda, ginger powder, salt, nutmeg powder, cloves powder.

Contains cereals containing GLUTEN, EGGS.

May contains traces of SOY, TREE NUTS, SESAME SEEDS.
Keep away from sunlight and heat sources.


Suggested Use
Whether enjoyed on their own or paired with your favorite hot beverage, these cookies will surely delight your taste buds.


Producer
Il Mondo di Laura is an Italian artisan company bringing Love, Passion and Goodness.
These are the right "ingredients" to make unique handmade cookies, one by one, by using the best raw ingredients and following unique recipes to obtain an optimal fragrance and a perfect balanced taste.
Each cookie is made without milk and preservatives and is kosher certified: a healthy and delicious break for every moment of the day.