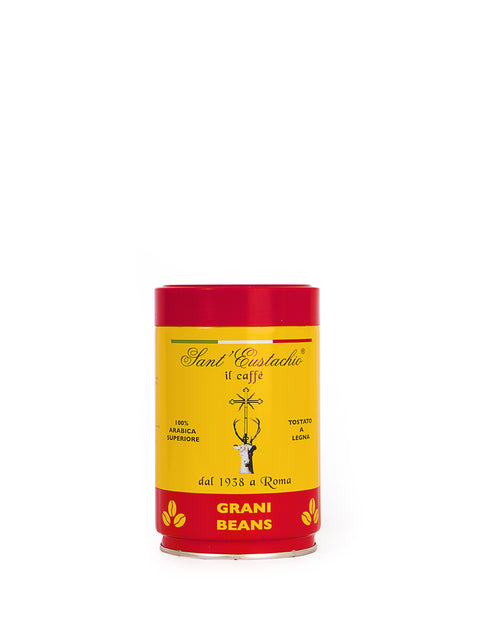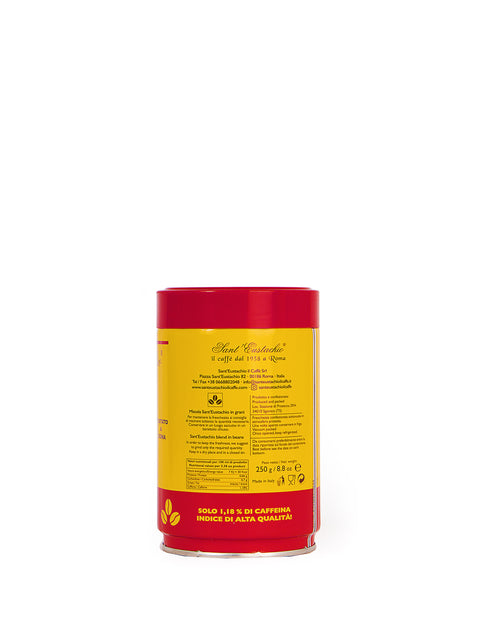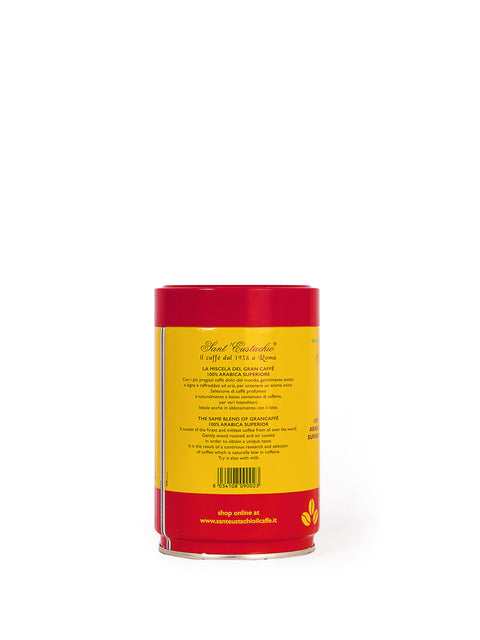 Sant'Eustachio
Coffee Beans 8.8 Oz
$18.00
$21.00
you save $3.00
Awaken your senses with this freshly roasted coffee beans, carefully sourced and expertly roasted to perfection. Indulge in the enticing aroma and bold flavors that only freshly roasted beans can deliver. Whether you're a coffee enthusiast or a casual drinker, this premium coffee beans will take your coffee experience to new heights.
Description
Sant'Eustachio coffee blend beans are a must for true coffee connoisseurs. This secret blend of 100% Arabica, wood roasted coffee beans is particularly desirable for making the perfect Italian espresso or cappuccino. For the best, freshest tasting coffee every time, only grind as many coffee beans as you need per serving.
Ingredients
Suggested Use
In order to keep the freshness, we suggest to grind only the required quantity. Keep it in a dry place and in a close tin.
Producer
Since 1938, Sant'Eustachio Coffee has preserved the tradition of excellent coffee and takes great care of its quality. The use of the finest Arabica coffee beans in the blend makes this place a must-visit for coffee enthusiasts.

Additional Informations
Our exclusive discount offers up to 70% off products that are approaching their expiration date. The higher the discount, the closer the expiration date may be. For more information about the expiration dates, please reach out to our customer support via chat or send an email to info@magnificofood.com.