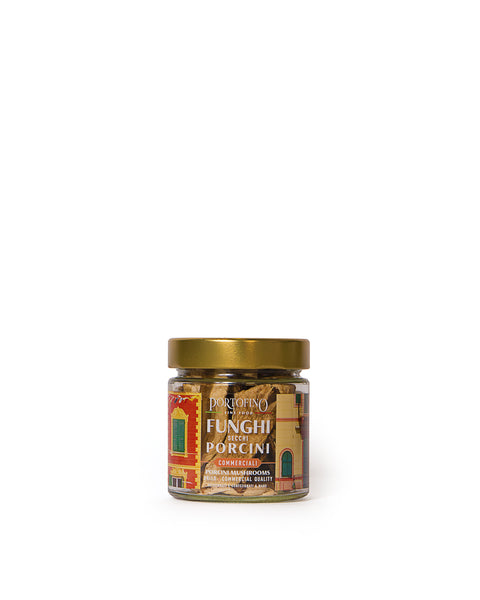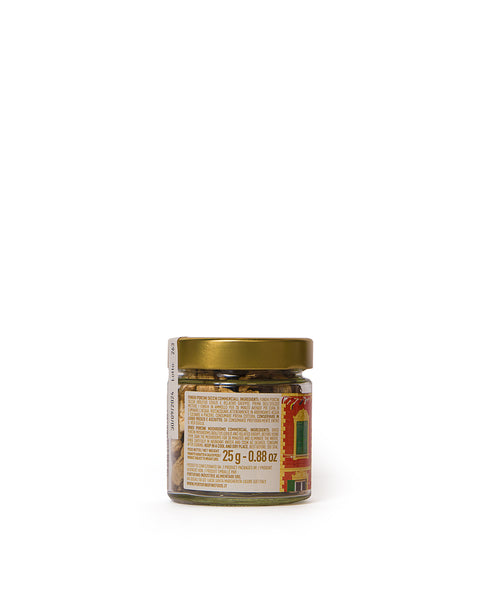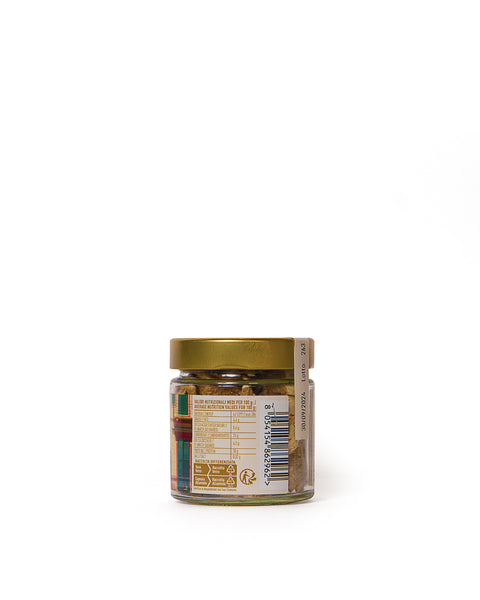 Portofino
Dried Porcini Mushrooms 0.8 Oz
Key Product Features
Unlock the secret to unforgettable umami-rich dishes with Portofino's Dried Porcini Mushrooms.
Description
Carefully harvested and dried, these 0.8 oz mushrooms are a kitchen essential for enhancing sauces, risottos, and more. Elevate your cooking with the deep, earthy flavors of these premium dried porcini mushrooms. Experience the magic of Italy in every meal.
Ingredients
Dried Porcini Mushrooms (Boletus Edulis and related group).


Suggested Use
Ideal for seasoning first courses and garnishing meat courses. Before using them, soak the mushrooms for 30 minutes and eliminate the water. Rinse carefully in abundant water and cook as desired. CONSUME AFTER COOKING.


Producer
Portofino Industrie Alimentari is an entirely new venture, situated in the heart of the Portofino National Park. It stems from the experience of a company specializing in Genovese Pesto production since 1981. Today, the Portofino product range embodies our passion for high-quality Italian culinary tradition.
Portofino is an enchanting place that can conjure an idea of absolute beauty and exclusivity in one's imagination. Portofino is not just a unique village in the world; it is an ICON OF STYLE, a symbol of those who know how to savor life's flavors to the fullest. Through our products, we want everyone - Italians and foreigners alike - to taste the emotion of Living Portofino.