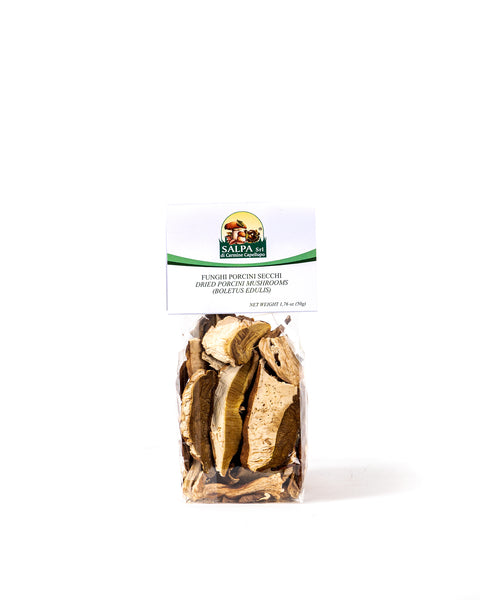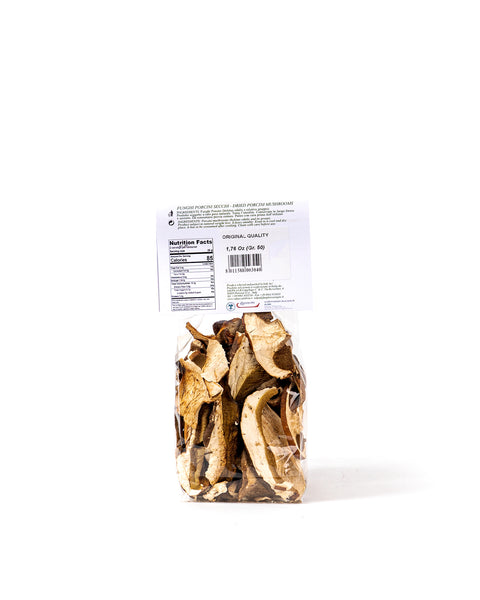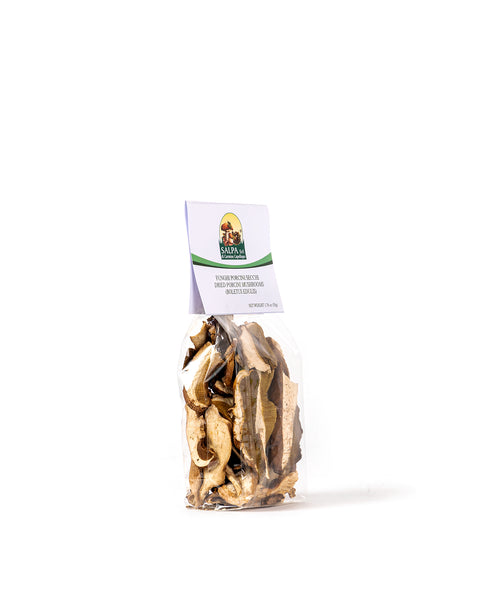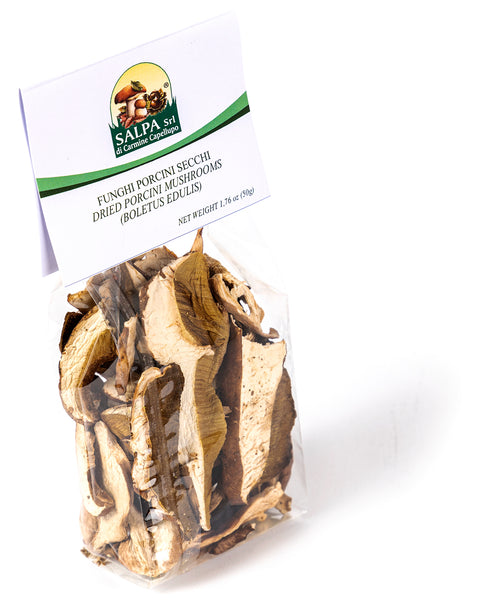 Salpa
Dried Porcini Mushrooms 1.76 Oz
$6.00
$14.00
you save $8.00
Key Product Features
Elevate your dishes to new heights with these Italian Dried Porcini Mushrooms. These hand-picked, sun-dried mushrooms are packed with rich umami flavor, making them a versatile ingredient for any recipe.
Description
These Dried Porcini Mushrooms are selected from the best European productions, carefully and manually wrapped by Salpa's experts.


Ingredients
Suggested Use
Ideal to accompany and give flavor to every dish.


Producer
SALPA Srl is located in Petronà, a municipality on the slopes of the Sila Piccola, a natural ledge at circa 2953 ft. a.s.l. that faces the Calabrian Ionian Sea. For over 35 years SALPA has been working in the agricultural and food sector and for over 60 years, as Capellupo's family, in the industry of mushrooms and chestnuts.

The first and foremost goal of the company consisted in the processing, transformation and wholesale of fresh and dried mushrooms as well as chestnuts. At the beginning this represented a seasonal activity, related to the period of production of goods which were plentiful and of a superior and unique quality in the neighboring areas.

From the late 1980's SALPA has expanded its activity by introducing a selection of in oil preserves including, mushrooms, soil products such as chili peppers, tomatoes, olives, eggplants, as well as a new line of frozen and dried mushrooms. All carefully selected and wrapped in large and small packaging sizes.


Additional Informations
Our exclusive discount offers up to 70% off products that are approaching their expiration date. The higher the discount, the closer the expiration date may be. For more information about the expiration dates, please reach out to our customer support via chat or send an email to info@magnificofood.com.