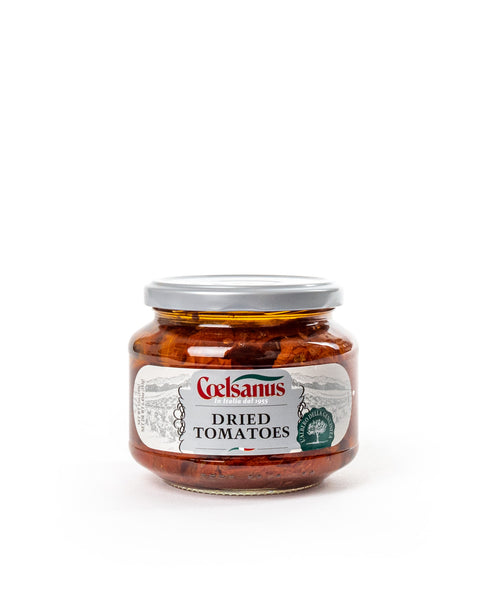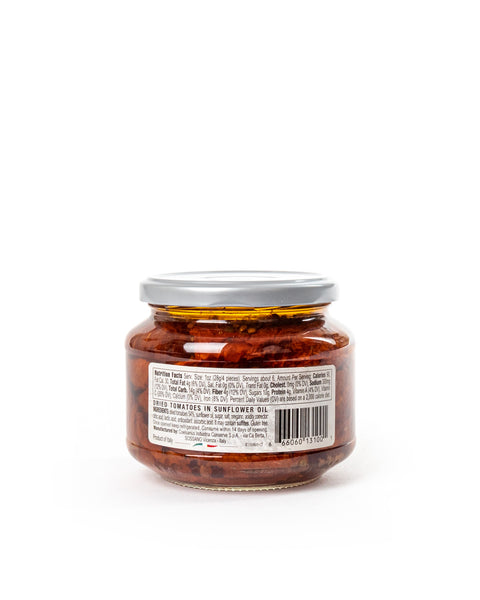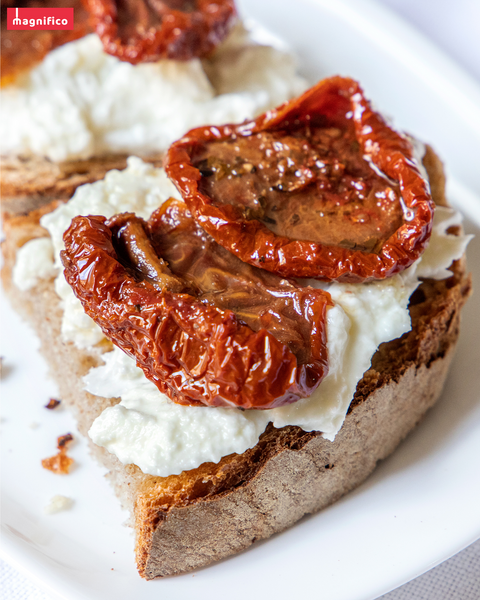 Coelsanus
Dried Tomatoes in Sunflower Oil 12 Oz
$7.00
$10.00
you save $3.00
Key Product Features
Coelsanus' dried tomatoes in sunflower oil are a delicious and convenient addition to your pantry. Our tomatoes are carefully selected and dried to preserve their natural sweetness and flavor. They are then packed in sunflower oil, ensuring the highest level of freshness and taste.
Description
Coelsanus grilled vegetables are made using fresh vegetables that are processed within 24 hours of their arrival and that are gathered according to the natural seasonal rhythms. They are roasted, delicately grilled, and marinated in oil so as to bring out their flavor and smoothness.


Ingredients
Dried tomatoes 54%, sunflower oil, wine vinegar, salt, aromatic herbs, antioxidant: ascorbic acid, acidity regulators: citric acid and lactic acid.
Suggested Use
They are versatile in their use, from antipasti, to side dishes, to salads. Ideal for starting a meal as appetizers or as a tasty side dish to a second course.


Producer
The company was born under a "clean and healthy sky" on 8 September 1955. The Latin name Coelsanus has its origin in the heraldic crest of the region, here. Thanks to an unusual air circulation, the sky is always free of the haze of the Po valley, creating a microclimate that is able to enrich the flavors of the produce of the land.

The Tree of Goodness encapsulates and demonstrates our Company Values, as Passion, Integrity and Transparency in all relationships, in respect for the Land, in order to establish itself as a mark of guarantee for the best Italian food products, that stand out for their Quality and Sustainability. Finally, it represents the dedication, the constant search for excellence in each production phase, and attention to the satisfaction of our Clients and our Consumers.
Additional Informations
Our exclusive discount offers up to 70% off products that are approaching their expiration date. The higher the discount, the closer the expiration date may be. For more information about the expiration dates, please reach out to our customer support via chat or send an email to info@magnificofood.com.