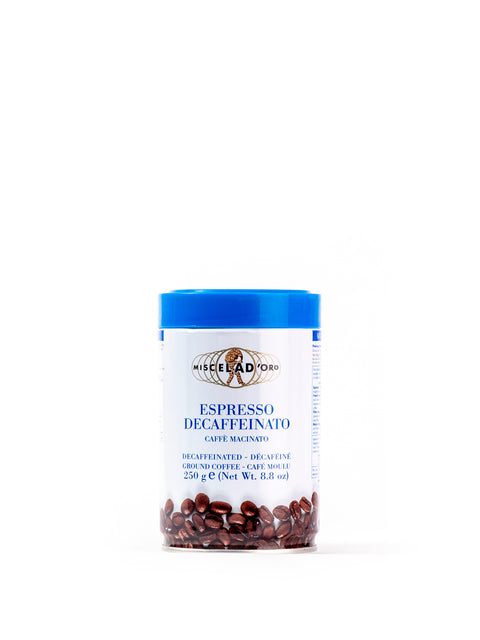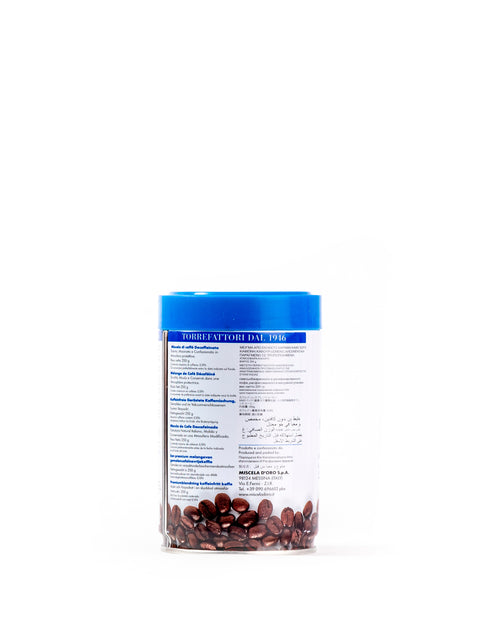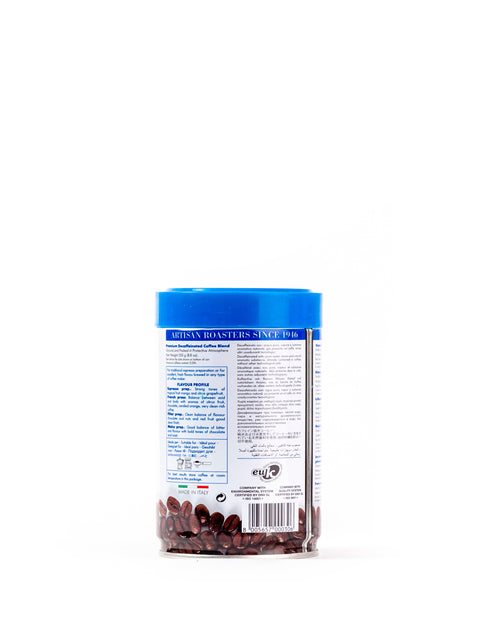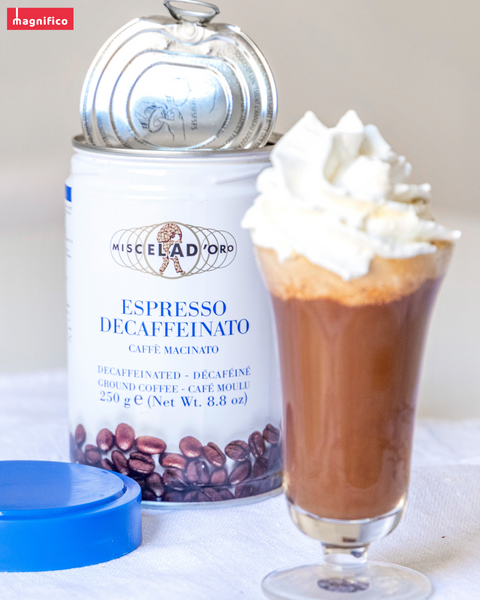 Miscela D'Oro
Espresso Decaffeinated Ground Coffee 8.8 Oz
Key Product Features
Savor the rich flavor and aroma of espresso without the caffeine kick with our decaffeinated espresso ground coffee. Made from the finest quality beans, our coffee is carefully roasted to perfection to bring out its full-bodied taste and smooth finish.
Description
A decaffeinated blend of ground coffee with intense aroma, and smooth cream. Especially for electric espresso machines, but also excellent in any coffee maker. Decaffeinated with pure water, steam and natural aromatic substance, already contained in coffee, without other technological aids.
- Medium roasting
- Aromatic, delicate, sweet
Ingredients
Premium Decaffeinated Coffee Blend.

Roasted, Ground and Packed in Protective Atmosphere.
Suggested Use
Perfect for making espresso, americano or americano!
Producer
With unchanged passion, the Urbano family commits to the project the patriarch started in 1946, roasting coffee that enhances the scent, the warmth and the aroma of a high-quality Italian coffee. The Urbano family business was started in 1946 in the heart of Messina, where founder Umberto with the help of his wife Emanuela, began roasting small amounts of coffee on an artisan level. The fundamental rule was to choose with the utmost care the highest quality raw beans.

Today Miscela d'Oro is present in over 40 countries, to which it exports over 50% of its production. The small artisan coffee shop has transformed into a dynamic business, aimed at the future, determined to position itself among the top leaders in the business on the global market, a company that is always ready to answer to evolving consumers with new products while continuing its attentiveness to quality and the consistency of the taste and aroma appreciated by consumers worldwide.

Tasting Miscela d'Oro coffee is like rediscovering the flavors, the scents and the tastes of tradition.

It means to indulge in a break of pure pleasure no matter where you are or what you are doing.

Offered in Beans, ground coffee, pods or capsules, Miscela d'Oro always has the right product for anybody's preference.