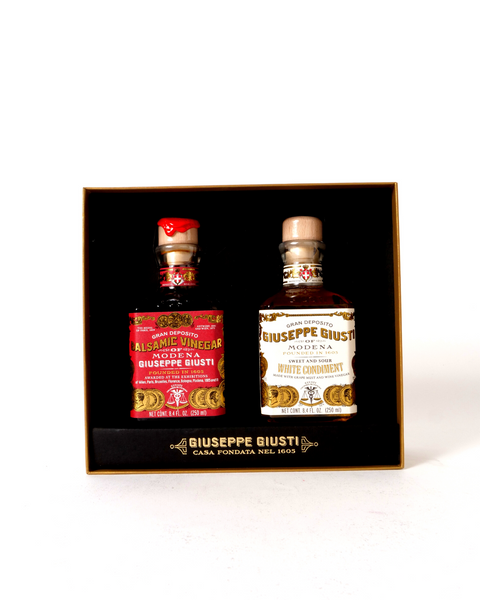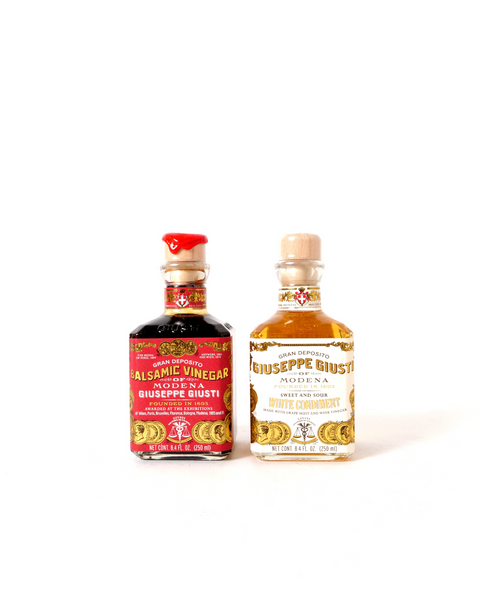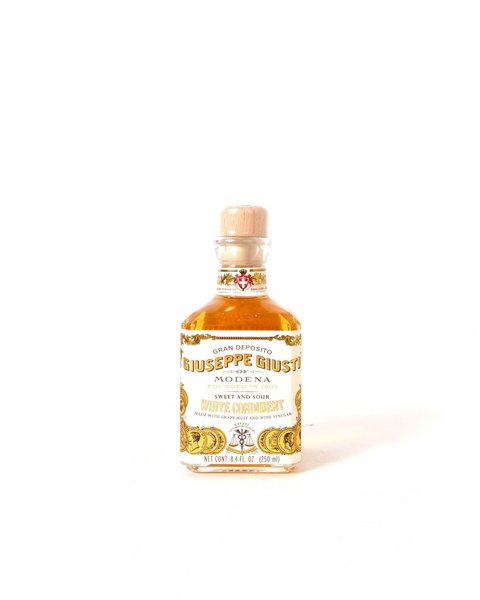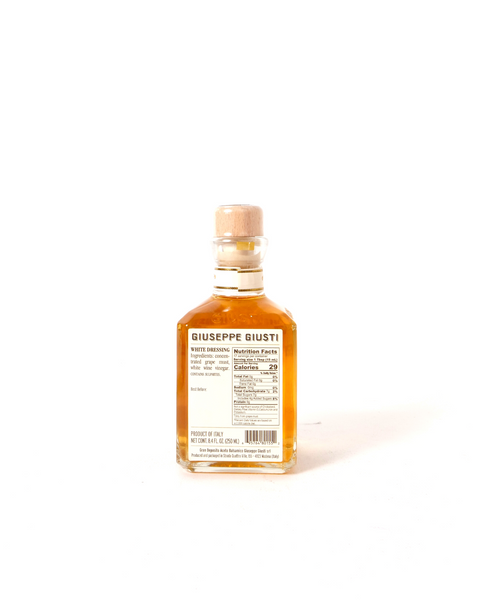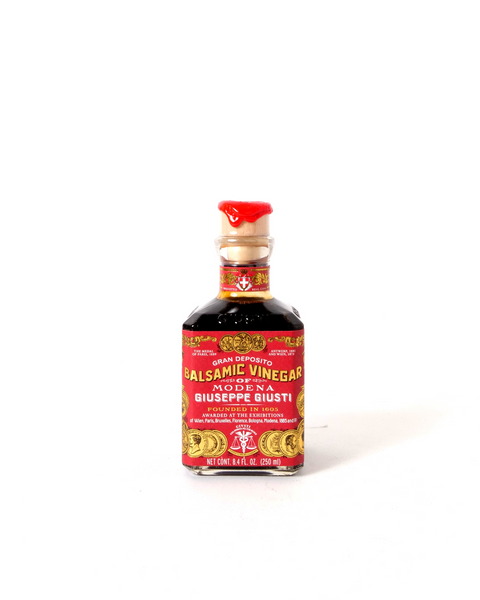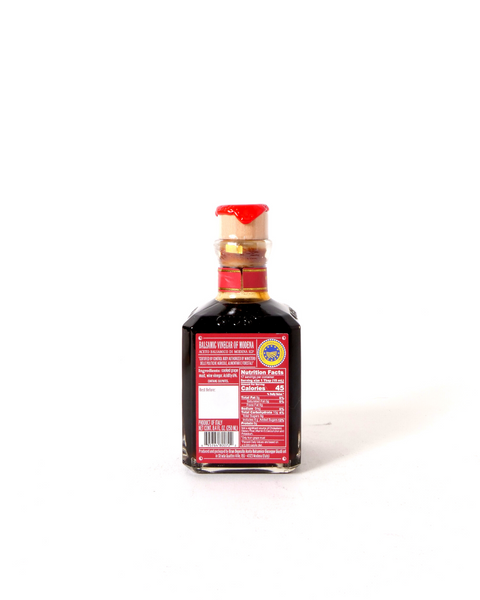 Giuseppe Giusti
Box with White Vinegar and Balsamic Vinegar of Modena 16.8 Oz
Key Product Features
This box contains a perfect combination of white vinegar and balsamic vinegar of Modena, both of which are essential ingredients in any kitchen. The white vinegar is ideal for cleaning, pickling, and preserving, while the balsamic vinegar adds a sweet and tangy flavor to salads, sauces, and marinades.
Description
This special gift box contains Giuseppe Giusti's White Condiment (white vinegar) and the Balsamic Vinegar of Modena which has won 3 Gold Medals.
White Condiment - Aged in French oak and ash wooden barrels
Balsamic Vinegar - Aged in barrels, with the addition of aged balsamic vinegar extracted from a series of centuries old casks.
Ingredients
White Condiment - Concentrated must of Trebbiano grapes and white wine vinegar
Balsamic Vinegar - Must of cooked sundried grapes, aged wine vinegar.
Suggested Use
Whit Condiment - Your perfect companion with salad, fruit, cheese, meat, sandwiches and fish.

Balsamic Vinegar - Your perfect companion for salad, cheese, sandwiches, meats and fish.
Producer
Giusti is the oldest producer of Balsamic Vinegar of Modena, founded in 1605 with a solid history of quality awards: including fourteen gold medals and earned the privilege of displaying the Royal Seal of Approval granted by the King of Italy Vittorio Emanuele III in 1929 that is still incorporated on all Giusti Balsamic Vinegars.