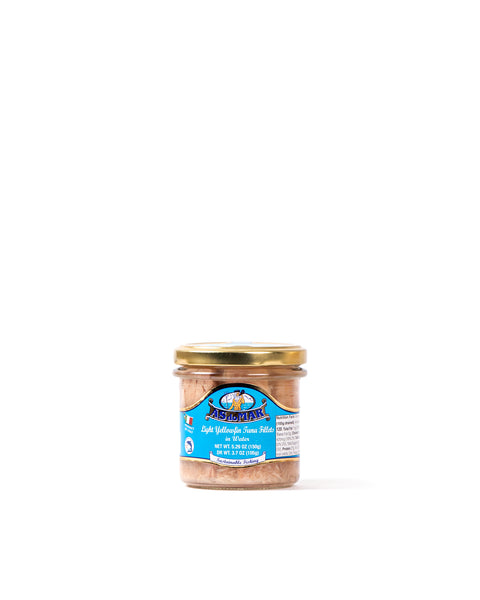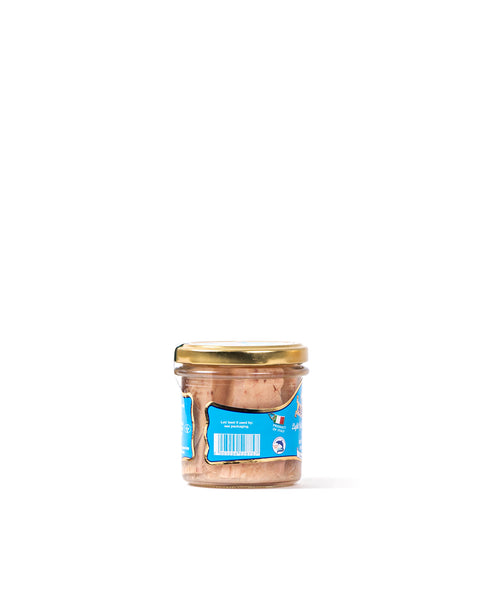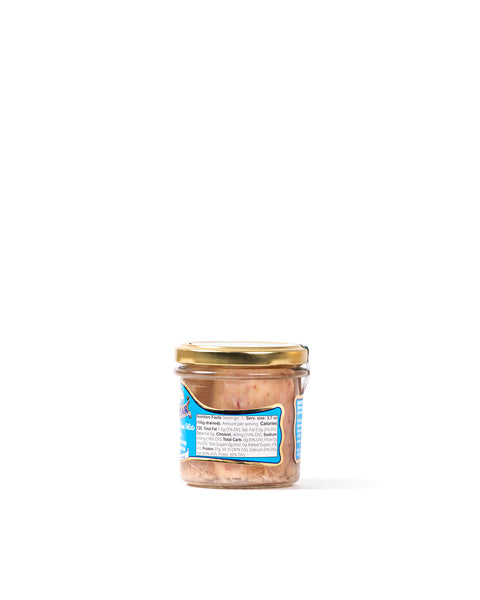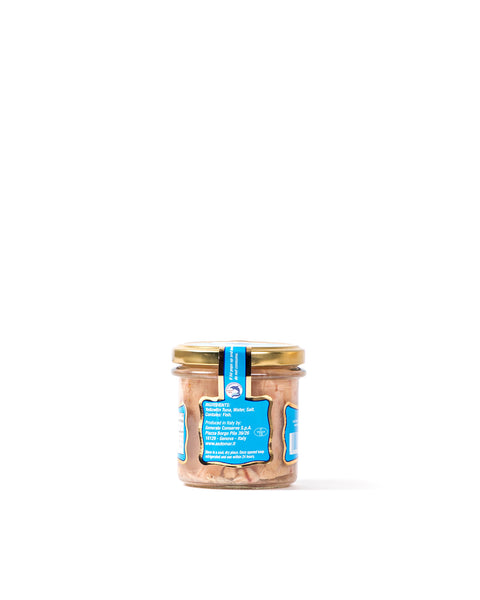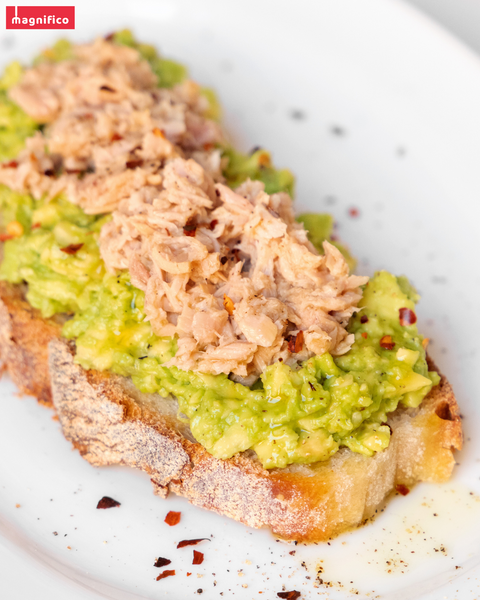 As Do Mar
Light Yellowfin Tuna Fillets in Water 5.29 Oz
As Do Mar's light yellowfin tuna fillets in water are a delicious and healthy option for adding protein to your diet. With a mild and delicate flavor, our tuna fillets are perfect for adding to salads, sandwiches, and more. Our 5.29 oz size is perfect for trying out this delicious tuna or adding to your favorite recipes.
Description
Fillets in brine are prepared and selected with artisanal care, ready to give life to dishes that are a celebration of flavor, even for those who are counting calories and watching their figure.


Ingredients
Yellowfin Tuna (Thunnus albacares), Water, Salt.


Suggested Use
Ideal for the most demanding palates who want to savor the real taste of tuna, exceptionally compact. Great for salads, summer dishes and appetizers but also perfect for the preparation of sauces.


Producer
As Do Mar is the second largest producer of canned fish on the Italian market, leading company for production from whole tuna, and it represents a benchmark model for quality and innovation.

Established at the end of the 1980s as a distribution company, in just over ten years the company grew from a small entity, with a turnover of 20 million euros in 2001, to a producer whose 2017 turnover amounted to over 156 million euros, generated almost entirely by sales on the Italian market. This growth is the result of the distinctive characteristics of their products.

As Do Mar only processes mature yellowfin tuna weighing at least 20 kg or spanning 1 meter in length, and skipjack tuna certified as caught via pole & line fishing.

The company places particular attention on the impact of production processes based on the environment, and it has reduced processing scrap to zero, transforming it into fish flour used for animal husbandry and pet food.

The company concentrates the entire tuna production cycle in Italy, without relocating the more artisanal phases, in order to trigger a virtuous cycle in support of the local economy.

This company believes in working in accordance with best practices, care and artisanal attention. It processes tuna in Olbia (Sardinia), starting with the entire fish and not merely canning semi-processed goods. This is the only way to produce true Italian Quality.