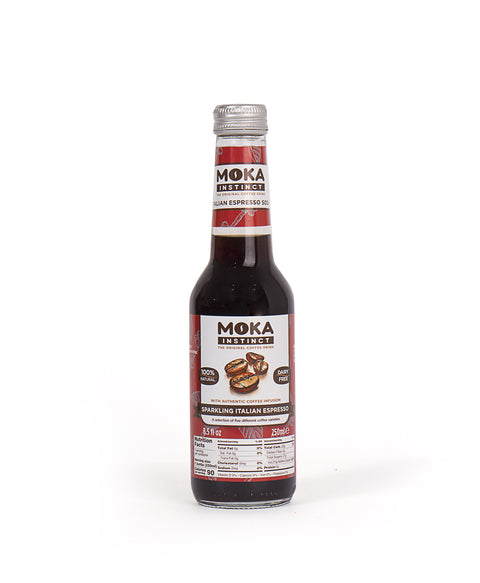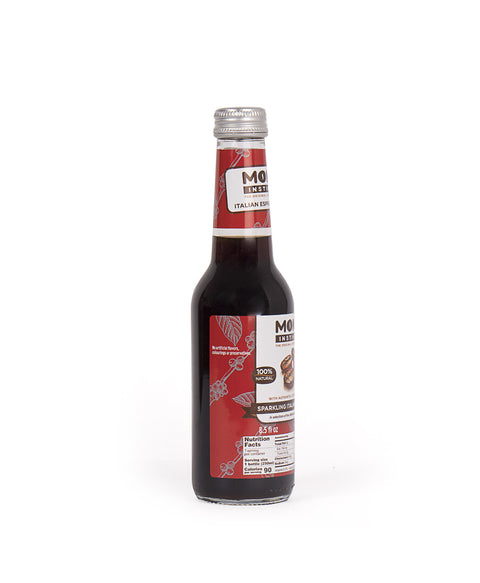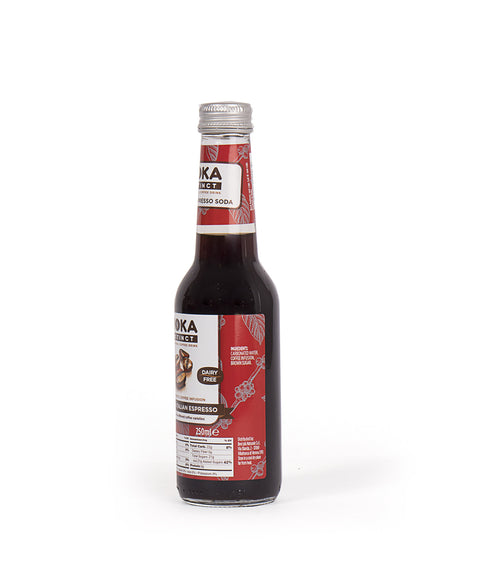 Verum
Moka Instinct Sparkling Italian Espresso 8.5 fl oz
$5.00
$6.00
you save $1.00
Key Product Features
Experience the perfect balance of rich Italian espresso and refreshing carbonated water with Moka Instinct Sparkling Italian Espresso. Made with premium Arabica and Robusta beans, this sparkling coffee is a unique and refreshing coffee experience you won't want to miss.
Description
This drink is a genuine sparkling coffee infusion, without added aromas or preservatives. The unique pleasure of Italian coffee meets the bubbles.

A selection of 5 different coffee varieties from the most renown coffee plantations throught the world is carefully blended by our experts so to obtain a rich and well balanced flavour.
Ingredients
Carbonated water, coffee infusion, brown sugar.
Suggested Use
As a thirst-quencher, with a couple of cubes of ice. It is excellent for cocktails and mocktails.


Producer
The company was created in 2013 with the objective of marketing traditional Italian beverages which form part of our cultural heritage. VERUM takes pride in the strict selection of the raw materials used for the production of its beverages and in the great attention given to the production process. The company aims at improving the quality of non-alcoholic beverages currently present on the market and at becoming a leader in the production and distribution of Italian traditional soft-drinks.
Additional Informations
Our exclusive discount offers up to 70% off products that are approaching their expiration date. The higher the discount, the closer the expiration date may be. For more information about the expiration dates, please reach out to our customer support via chat or send an email to info@magnificofood.com.