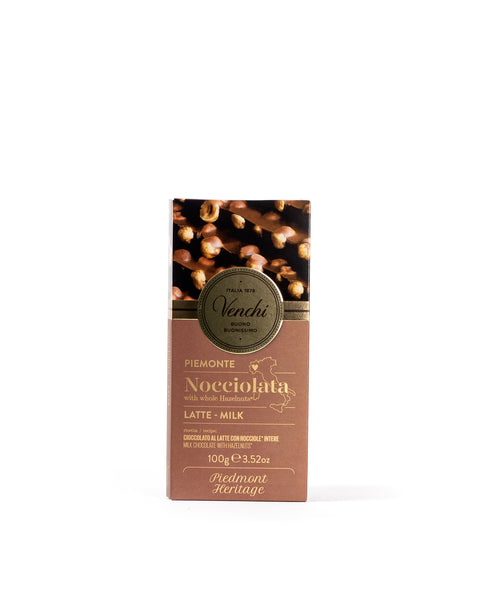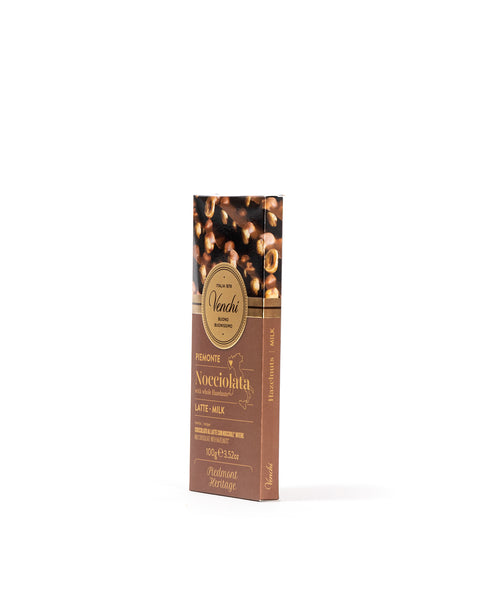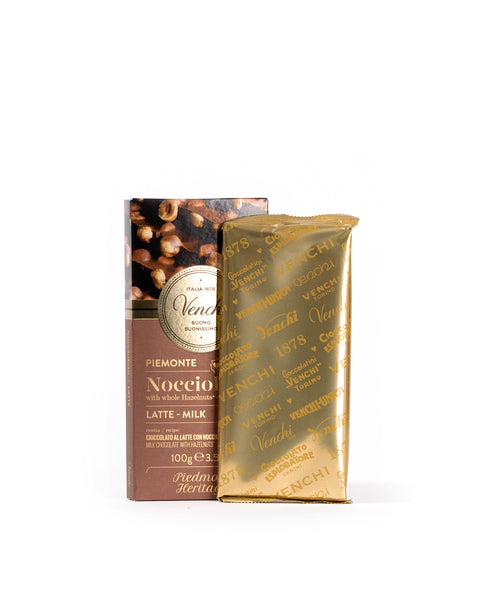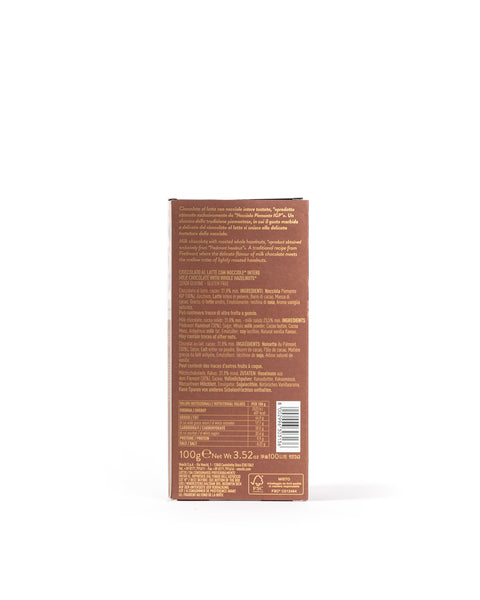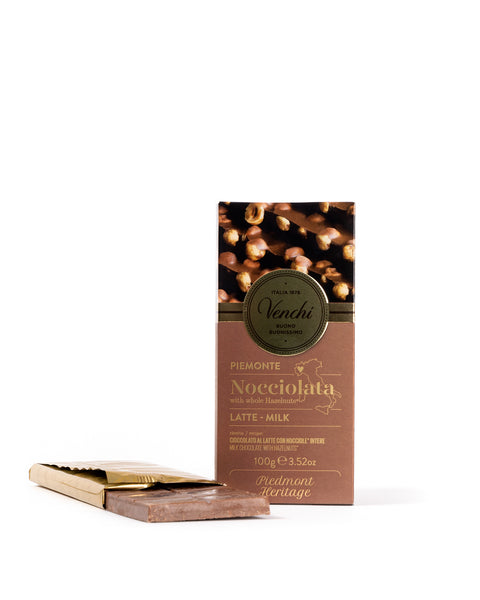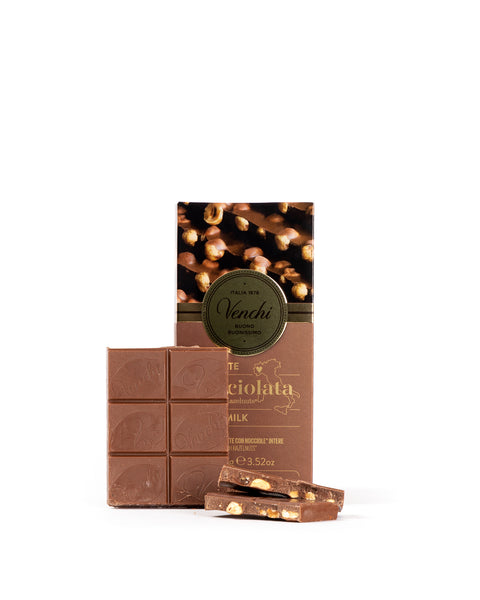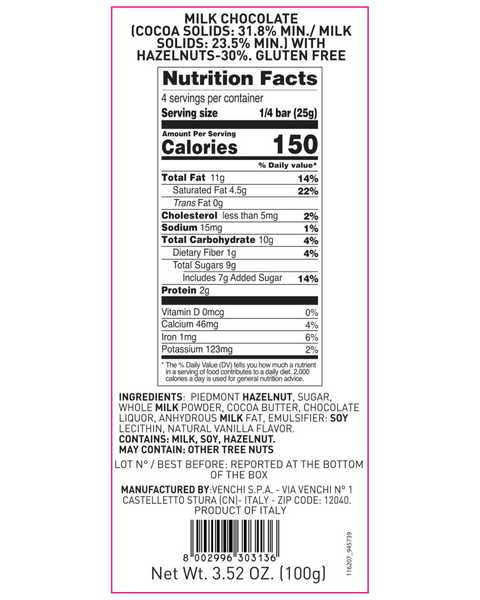 Venchi
Nocciolata Milk Chocolate Hazelnut Bar 3.52 Oz
Key Product Features
Satisfy your sweet tooth with the delicious and creamy flavor of Nocciolata Milk Chocolate Hazelnut Bar. Made with high-quality milk chocolate and crunchy hazelnuts, this chocolate bar is the perfect indulgence.
Description
Nocciolata is a milk chocolate bar with a minimum of 30% whole hazelnuts, exclusively from Piedmont. A classic of Piedmont's chocolate heritage by virtue of the rewarding taste experience, in which the combination of the complementary milk chocolate and hazelnut flavors is further enhanced by the use of whole rather than chopped hazelnuts. An ideal snack for everyday moments when you need to recharge your energy.

The bar is packaged in a freshness-saving wrapping, in turn contained inside an el
Ingredients
Piedmont Hazelnut, Sugar, Whole Milk Powder, Cocoa Butter, Cocoa Mass, Anhydrous Milk Fat, Emulsifier: Soy Lecithin, Natural Vanilla Flavor.

**May contain traces of other nuts.


Suggested Use
Every time you feel like having a treat!


Producer
Venchi began its production in 1878 with Silviano Venchi, a 20-year-old from Turin who loved chocolate so much he spent all his savings on two bronze cauldrons and began to experiment, first in his apartment, then in a small place on Via degli Artisti in Borgo Vaniglia, Turin.

These experiments were so successful that after some years came Venchi Spa, "the most elegant chocolate shop in Piedmont" named among other things "Purveyor to the Royal Household".

Today, there is no longer the royal coat of arms on the packaging, but the passion, meticulous care and courage to experiment remain. And so it was that all of our imaginatively named chocolates were created: Chocaviar, Truffles, Gianduiotti, Cremini, bars and so on.

All delicious, healthy, natural, made with the best ingredients and the best intentions: to look on the bright side and to live a long happy life that, if nothing else, is a little bit sweeter.