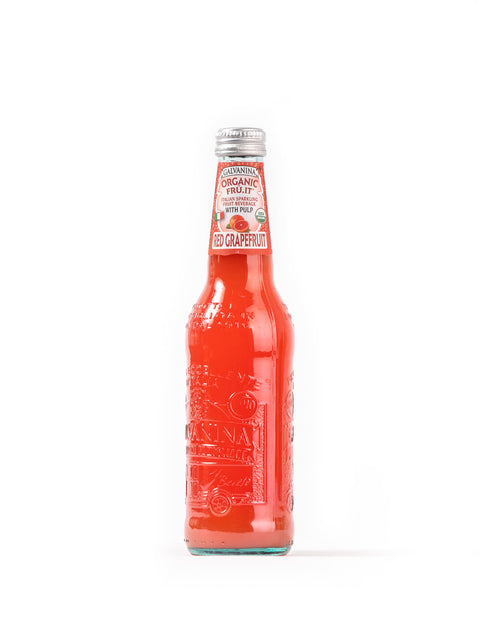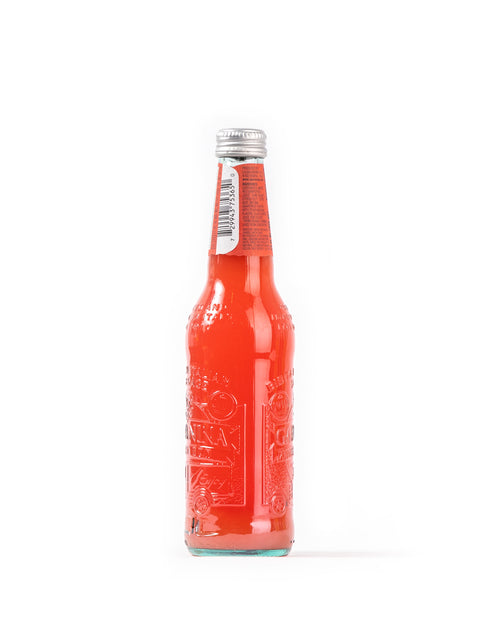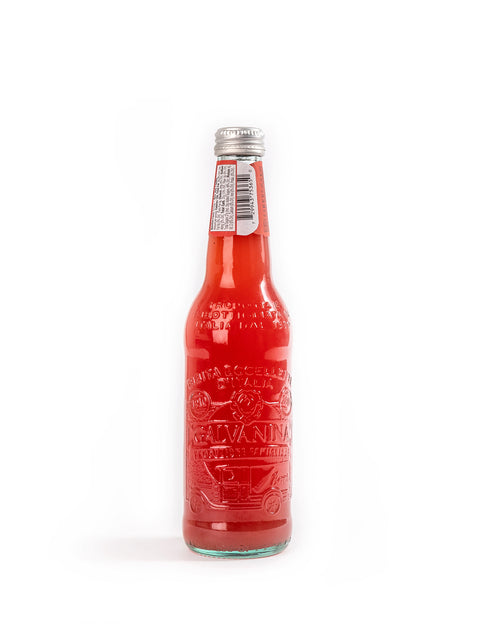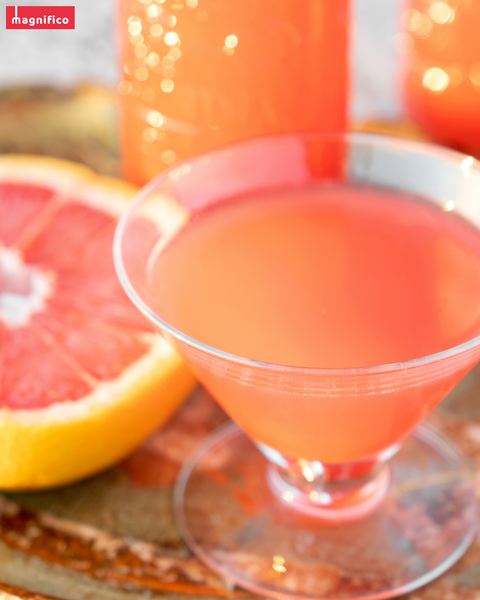 Galvanina
Organic Red Grapefruit 12 fl oz
$3.00
$5.00
you save $2.00
Key Product Features
Quench your thirst with our delicious organic red grapefruit frizzy drink. Made with real organic grapefruit juice and carbonated water, this drink is the perfect combination of sweet and tangy flavors. It's also certified organic, non-GMO, and contains no added sugars or preservatives. Enjoy it chilled on a hot summer day or pair it with your favorite meal.
Description
Made using the Juice and pulp of organic citrus fruits carefully selected from southern Italy and the Mediterranean area. The unique flavors and aromas of fresh fruit ripened on the tree, give life to original recipes.
Ingredients
Carbonated water, Red grapefuit juice*, Cane sugar*, Citrus pulp*, Citric acid, Natural grapefruit flavor with other natural flavors, Black carrot juice(for color).

*From organic farming - juice from concentrate.
Suggested Use
As a thirst-quencher, with a couple of cubes of ice and a slice of lemon or orange or some zest or peel, these organic drinks are excellent for cocktails and mocktails.
Producer
Located on the hills near Rimini, Galvanina takes its name from the eponymous mineral water spring.
For a century, Galvanina has been bottling mineral water, transforming the initial artisanal process, into a fully-fledged industrial operation.
Galvanina now owns and operates three production premises, as well as the Val di Meti Source, located in the central Apennines.
The company is renowned for its continuous research into improving quality, the use of the very best ingredients, its sustainable operations and its artisanal attention to detail.
Galvanina is present in over 50 countries with its own brand or top-quality retail brands.
Currently, Galvanina produces and bottles mineral water, flavored water, flavored mineral water, organic carbonated soft drinks, and mixers, ad well ad iced-teas.
Additional Informations
Our exclusive discount offers up to 70% off products that are approaching their expiration date. The higher the discount, the closer the expiration date may be. For more information about the expiration dates, please reach out to our customer support via chat or send an email to info@magnificofood.com.