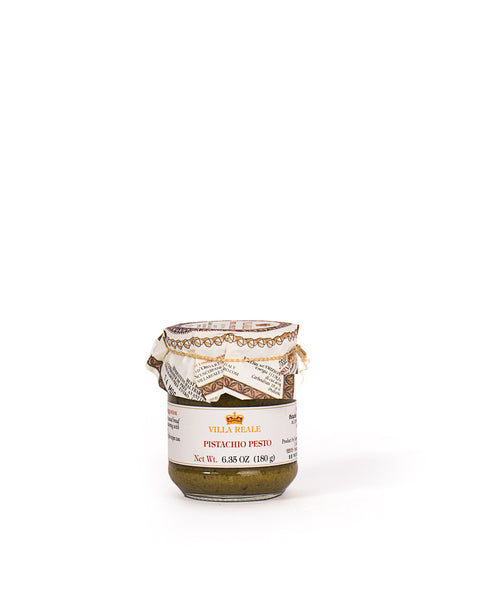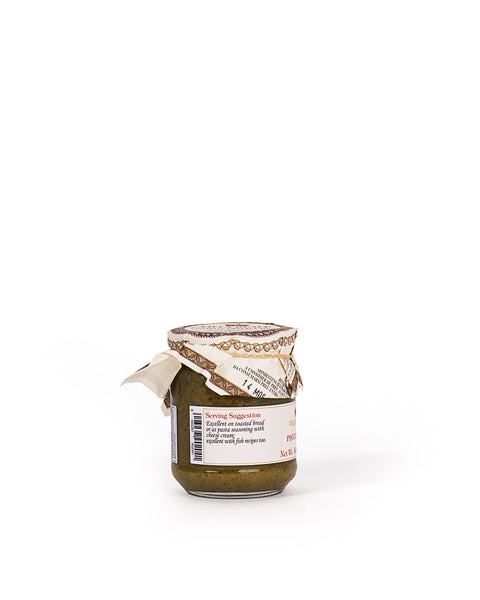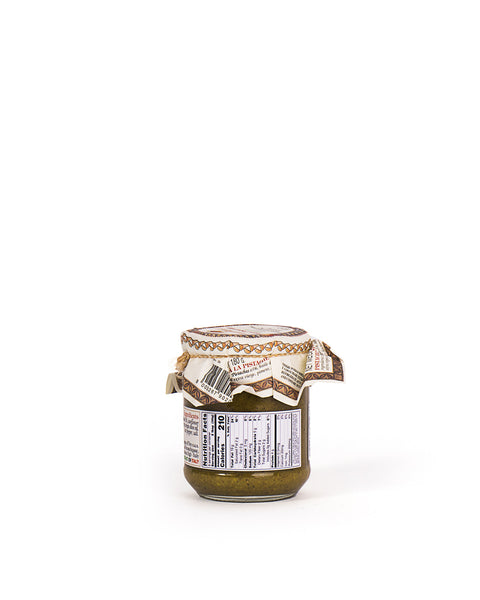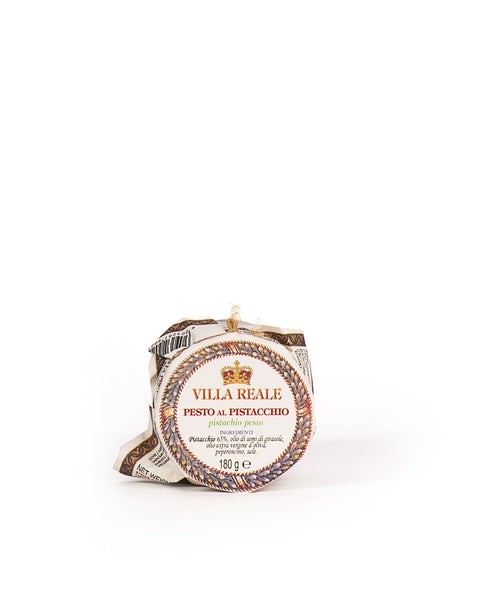 Villa Reale
Pistacchio Pesto 6.35 Oz
Key Product Features
Indulge in the rich and nutty flavors of our pistachio pesto sauce. Made with high-quality pistachios, Parmesan cheese, and fresh herbs, our pesto sauce is a gourmet and versatile addition to any meal. Perfect as a pasta sauce, dip, or spread, our pistachio pesto is sure to impress your taste buds.
Description
This Sicilian Pesto only uses Sicilian pistachios which have been ground with a pinch of salt and olive oil.


Ingredients
Pistachio 65%, sunflower oil, extra virgin olive oil, hot pepper, salt.


Suggested Use
Typical Sicilian Pesto with Pistachio, excellent for a good pasta dish with soft cheese or shrimp, delicious on toasted bread with a drizzle of oil or to enhance meat and fish dishes.


Producer
For over 32 years the Villa Reale company has been producing a vast line of preserves, continuing and reinventing a family tradition that has been dedicated to the production of preserves for 2 generations.

Through innovative research and development processes Villa Reale tries to produce high quality preserves, designed for healthy and balanced diets with particular attention to traditions and a natural lifestyle.
The company always pays attention the tradition, the details and the freshness of the raw material, respecting people and the environment.

The Mission is the constant specialization in the promotion of the Sicilian culinary tradition with deep conviction and great personality, spreading the Sicilian Taste all over the world.