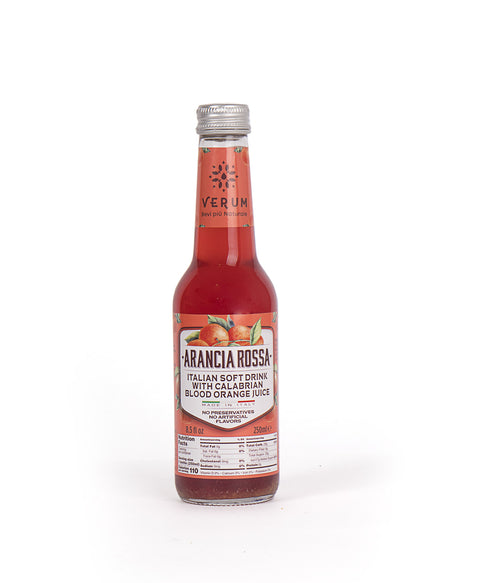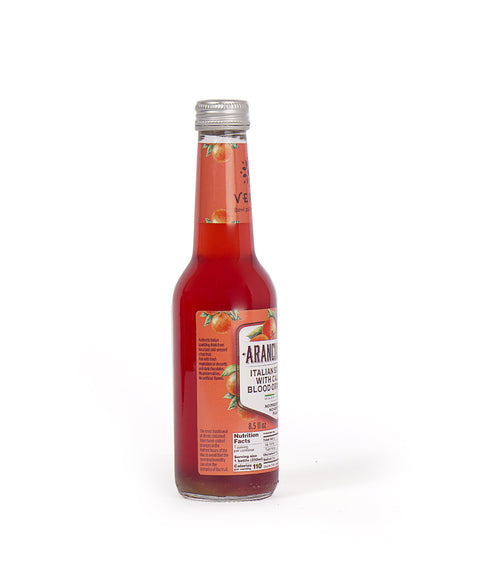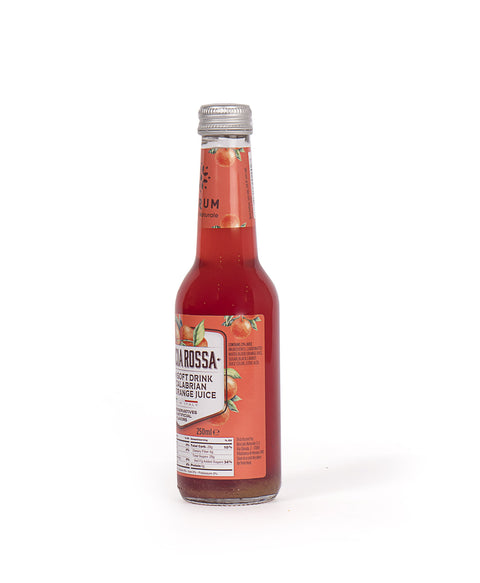 Verum
Blood Orange Soda 8.5 fl oz
$2.99
$3.49
you save $0.50
Key Product Features
Craving a refreshing and flavorful drink? Look no further than Blood Orange Soda! Made with the bold and tangy taste of blood oranges, this soda is the perfect way to quench your thirst and enjoy a burst of flavor.
Description
In this Sanguinella blood orange soda there is 21% real blood orange juice, the only one of its kind not to use preservatives, colorings, additives or flavors. The most traditional of drinks obtained from hand-picked oranges in the hottest hours of the day to avoid that the morning humidity can after the integrity of the fruit.
Ingredients
Carbonated water, bitter orange infusion (21%), sugar, black carrot juice, citric acid.
Suggested Use
Pair with fresh vegetables or desserts and dark chocolates. As a thirst-quencher, with a couple of cubes of ice.


Producer
The company was created in 2013 with the objective of marketing traditional Italian beverages which form part of our cultural heritage. VERUM takes pride in the strict selection of the raw materials used for the production of its beverages and in the great attention given to the production process. The company aims at improving the quality of non-alcoholic beverages currently present on the market and at becoming a leader in the production and distribution of Italian traditional soft-drinks.
Additional Informations
Our exclusive discount offers up to 70% off products that are approaching their expiration date. The higher the discount, the closer the expiration date may be. For more information about the expiration dates, please reach out to our customer support via chat or send an email to info@magnificofood.com.