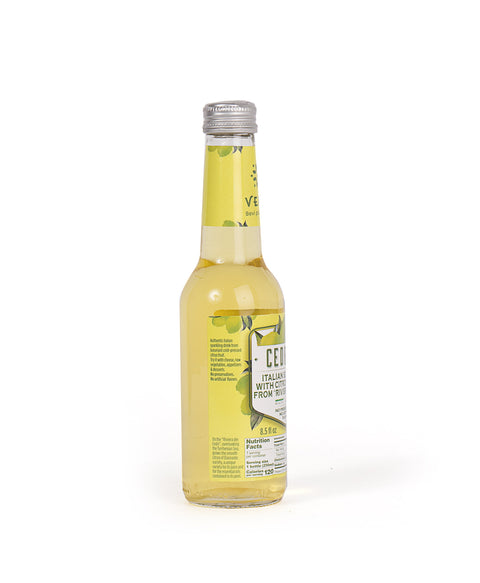 Verum
Cedrata Diamante 8.5 fl oz
$2.99
$3.49
you save $0.50
Key Product Features
Quench your thirst with Cedrata Diamante, a refreshing drink that's perfect for any occasion. Made with the finest ingredients and a unique blend of flavors, Cedrata Diamante is the ultimate way to stay hydrated and beat the heat.
Description
"Diamante" is the name given by local farmers to a citron variety growing in the calabrian "Costa dei Cedri". Once harvested by hand, it is mixed with safflowers to get the typical Italian soft drink: sweet refreshing!
Ingredients
Carbonated water, Sugar, Citron infusion, Cartamo infusion, Citric acid.

Without flavours, colourings and preservatives.


Suggested Use
Try it with cheese, raw vegetables, appetizers & desserts.


Producer
The company was created in 2013 with the objective of marketing traditional Italian beverages which form part of our cultural heritage. VERUM takes pride in the strict selection of the raw materials used for the production of its beverages and in the great attention given to the production process. The company aims at improving the quality of non-alcoholic beverages currently present on the market and at becoming a leader in the production and distribution of Italian traditional soft-drinks.
Additional Informations
Our exclusive discount offers up to 70% off products that are approaching their expiration date. The higher the discount, the closer the expiration date may be. For more information about the expiration dates, please reach out to our customer support via chat or send an email to info@magnificofood.com.