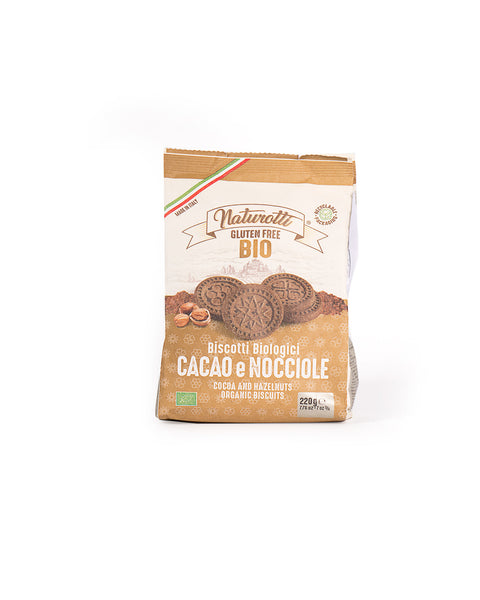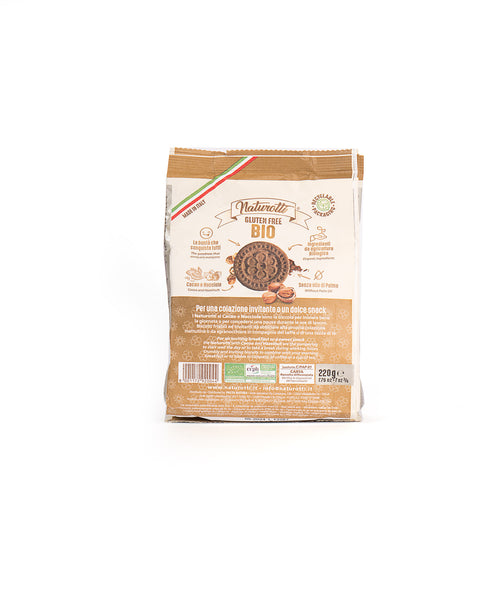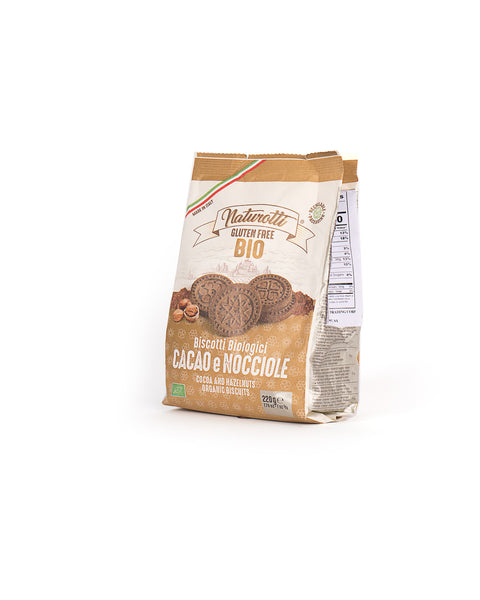 Pasta Natura
Cocoa & Hazelnut Biscuits Gluten Free 7.76 Oz
$7.99
$8.99
you save $1.00
Key Product Features
Indulge in the rich and decadent flavors of this Cocoa & Hazelnut Gluten-Free Biscuits. Made with only the finest ingredients, including premium cocoa and roasted hazelnuts, this biscuits are a delicious and healthy snack option for those who follow a gluten-free diet.
Description
Irresistible hazelnut, delightful chocolate cocoa and gluten-free rice flour form the perfect combination of flavours that are hidden in Pasta Natura crunchy biscuits.
Ingredients
Rice flour*, raw cane sugar*, sunflower oil*, eggs*, butter*, Italian hazelnuts 5%*, coconut 3%*, corn starch*, apple fibre*, salt, leavening agent: ammonium bicarbonate, natural aromas*
*from controlled organic agriculture
Suggested Use
Every time you feel like having a treat!
Producer
Pasta Natura's slogan is "from the seed to the table", this is the heart of their business. This producer controls every process of the agri-food chain. They take care of the cultivation, the harvest, the drying (natural, slow and with low temperature), the grinding of the seed into flour the pasta production and the packaging. With this artisanal production, Pasta Natura controls the production phases and offer a guaranteed food for a healthy gluten free diet, without cholesterol and dangerous simple sugars. With Pasta Natura you can try the Mediterranean diet.

The commitment of this company, is the organic gluten-free pasta production with the use of particular, obviously gluten free, flours. Born for celiac people, the gluten free pasta is now meant for a vast audience paying more attention to the diet quality than in the past. Pasta Natura is for people on a diet, for athletes, for growing children, this pasta is perfect for everybody's daily diet.

Pasta Natura is made in Cuneo, one of the most important cities in Piedmont, here they have realized an organic agricultural holding without using GMO. The seeds used to get different flours are all of piedmontese origin, farm-to-table. This choice comes from Pasta Natura's necessity to certify a high quality product.

The fields where Pasta Natura picks its cereals and legumes plants are situated close to their production site. In a few miles they have corn, buckwheat, chickpeas, peas, beans, lentils, chestnuts and hazelnuts fields. Through the different hectares cultivated in an organic way by their expert partners, they produce many tons of flour that are then stocked in their company, immediately after the harvesting. The time they need from the production of their artisanal pasta to the final packaging is minimal. That's Pasta Natura short chain production. Their seeds are directly processed, so they can preserve the natural nutrients. The traditional production is at low temperature so they don't lose any organoleptic and nutritional properties. On your table you will have a tasty and healthy pasta.
Additional Informations
Our exclusive discount offers up to 70% off products that are approaching their expiration date. The higher the discount, the closer the expiration date may be. For more information about the expiration dates, please reach out to our customer support via chat or send an email to info@magnificofood.com.