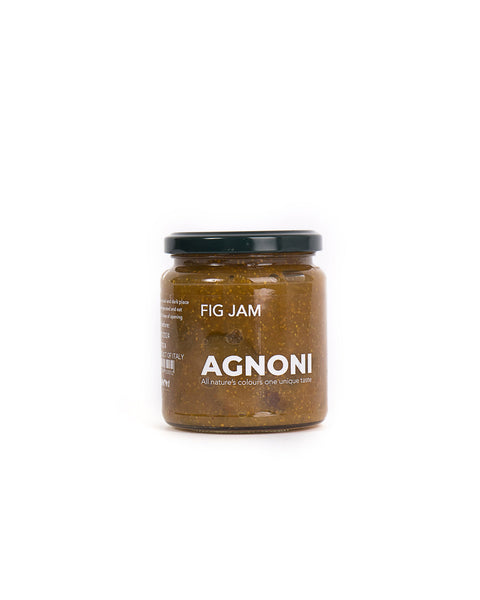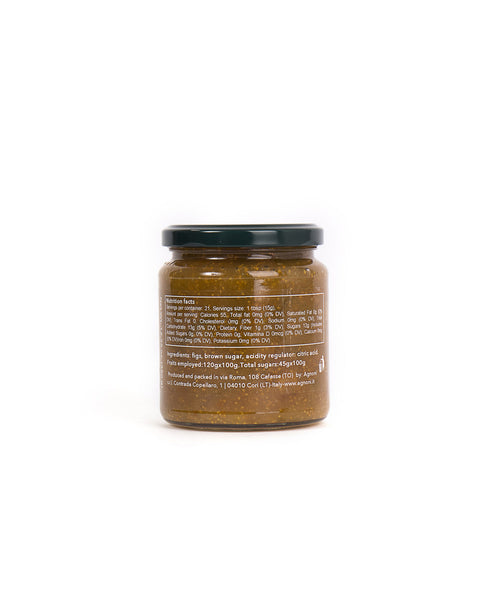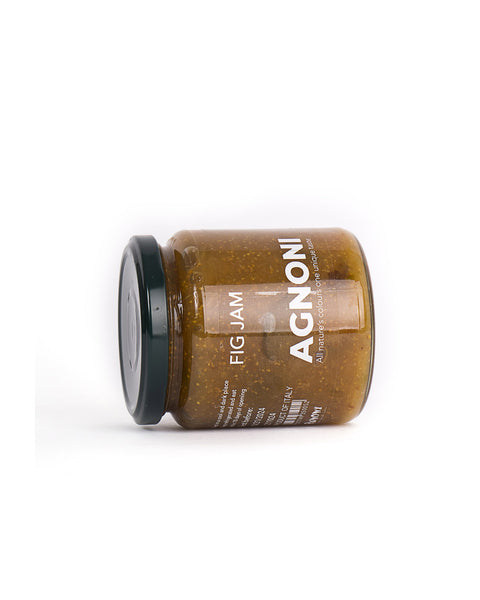 Agnoni
Fig Jam 12.35 Oz
Key Product Features
Experience the authentic flavor and rich texture of figs with Agnoni's 100% Made in Italy fig jam. Our jam is made with only the finest ingredients to provide a delicious and natural taste. Try it now and elevate your breakfast and snack game to new heights!
Description
Fig Jam. 100% Made in Italy.

Just the authentic flavor and rich texture of Figs.


Ingredients
Figs, brown sugar, acidity regulator: citric acid.


Suggested Use
This figs jam is perfect if simply spread on toast, or on biscuits, croissants or use as part of a cake recipe.


Producer
Respect for the land and its rhythm, genuine products and the taste of the past. These are the three factors that characterize Agnoni vegetables preserved in oil, creams and extra virgin olive oil. Lessons they learned from a long family tradition consisting of generations of farmers.

It was in the sixties when Neno and Nena Agnoni, newlyweds, decided to take a decisive step that would change their family history forever. They chose to buy their own farm.

Neno and Nena lived in Cori, near the ancient Roman temple of Hercules. Every day they headed to the country on their Lambretta, and there they spent the summers, living in a hut with straw beds. Yet the desire to create something with their own hands, something that would last for a lifetime, was great. What followed was the decision to buy the Copellaro farm situated just outside the village. This was an important step which involved huge financial sacrifices for a couple descending from families of merchants and farmers that had been through many hardships, including two world wars. They have been pursuing the project for over forty years by saving every penny in order to face their monthly payments.