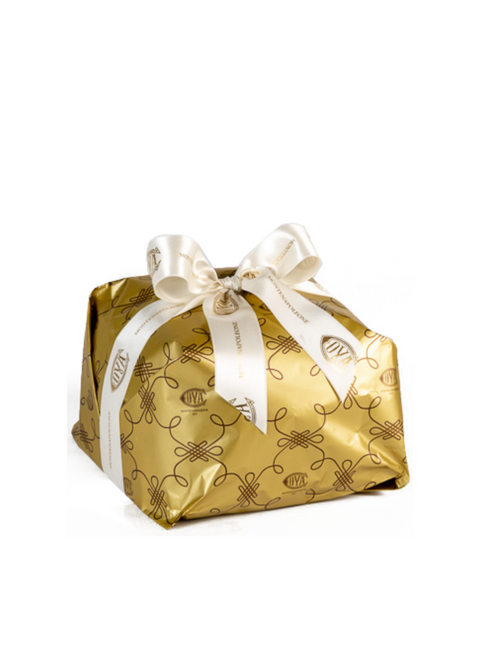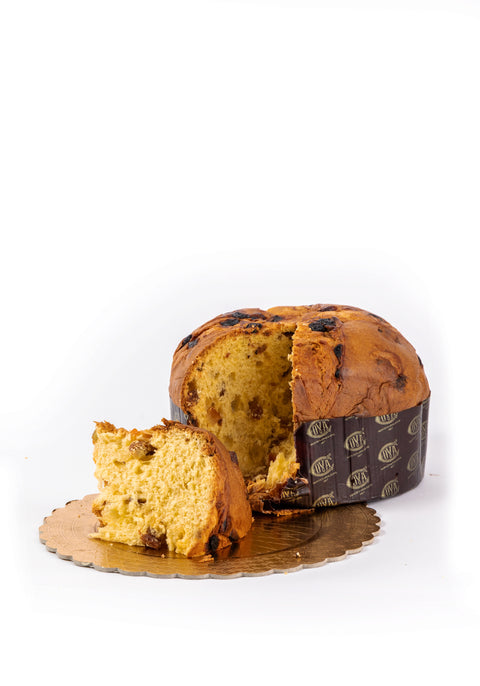 Cova
Luxury Traditional Panettone 26.45 Oz
Great news! For this product shipping is on us!
Experience the timeless allure of Pasticceria Cova's Luxury Traditional Panettone, a 26.45 Oz masterpiece that embodies the essence of Italian craftsmanship and flavor. Delight in the rich history and delectable taste of this cherished holiday treat, meticulously crafted to perfection by Pasticceria Cova, a name synonymous with luxury and tradition.
Description
Cova exquisite art of pastry making come at the service of the convivial art of dining and celebrating together. Christmas iconic cake, Panettone is the quintessential symbol of Cova delights. This traditional Milanese delicacy is made by hand with superior quality natural ingredients and wrapped in golden paper and decorated with silk ribbons (red or white)


Ingredients
Type "00" tender wheat flour, sultana raisin(16%), candied orange and citrus rinds(14%) (orange and citrus rinds, glucose/fructose syrup, acidifier: citric acid), butter(milk), free range eggs yolk, sucrose, natural yeast(wheat), emulsifier mono and diglycerides of fatty acids, low fat milk powder, salt, dextrose, natural flavors, vanilla(from beans).

May contain traces of dried nuts and soy.


Suggested Use
Whenever you feel like having a piece!

At Christmas Eve and Christmas Day is definitely a must after dinner.


Producer
Cova is one of Italy's oldest Pasticceria and an international destination. Celebrated for its product excellence, impeccable service and fascinating interiors, Cova is an institution that exalts tailored craftsmanship and creativity.