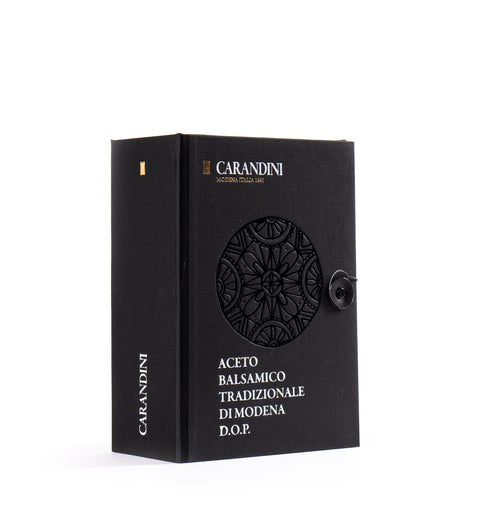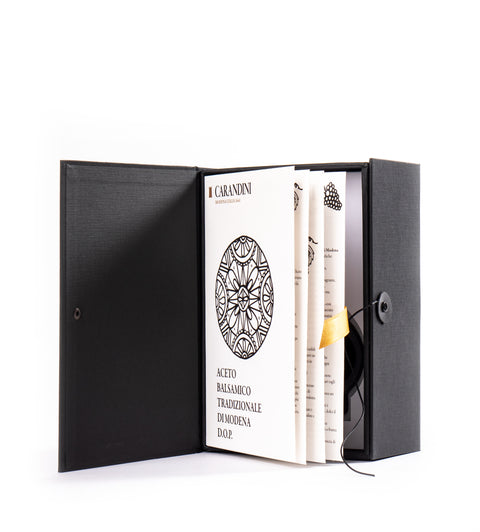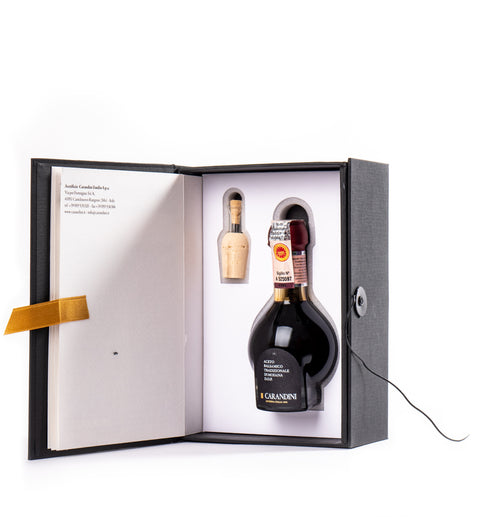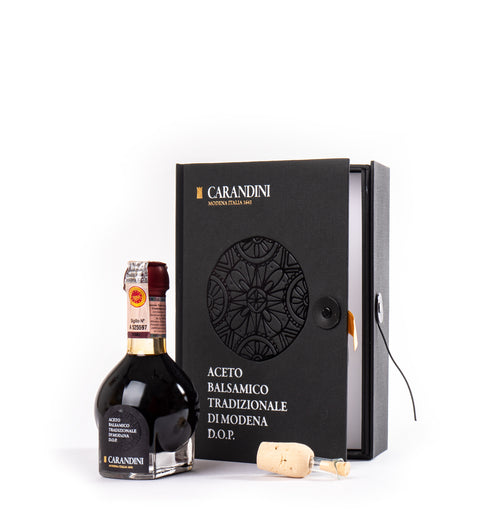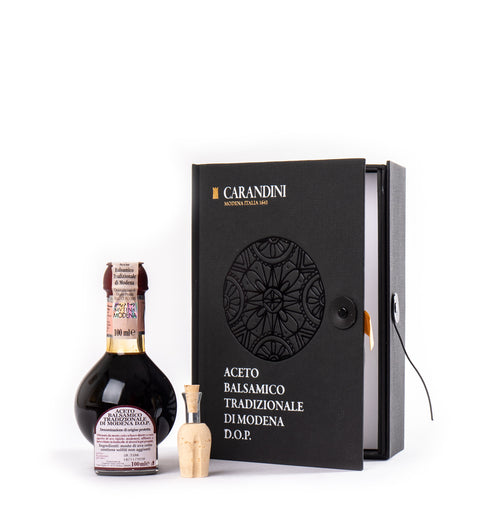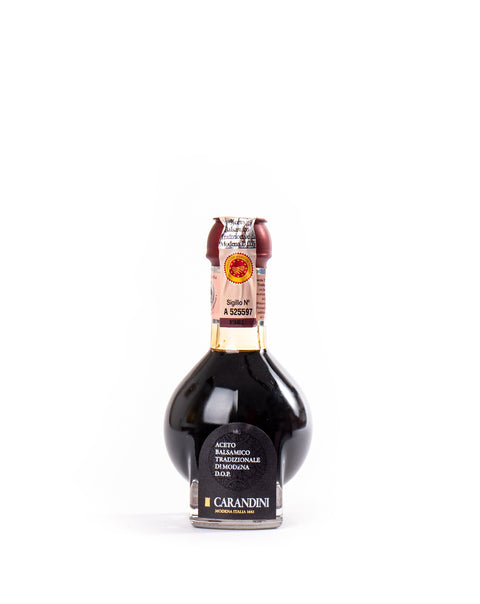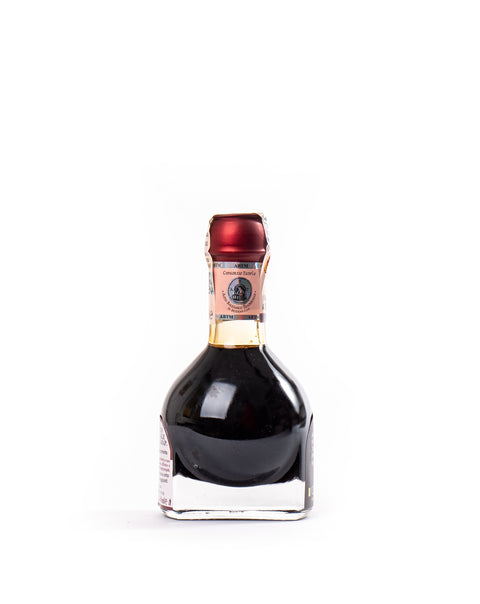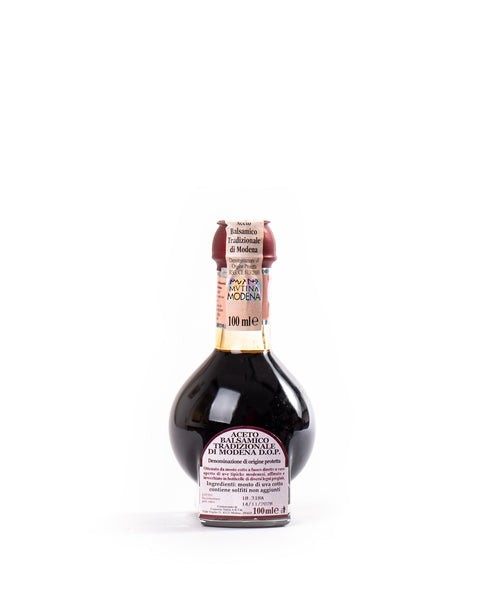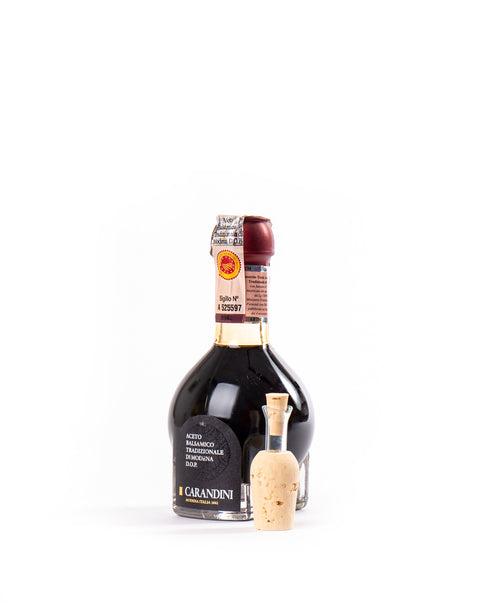 Carandini
Balsamic Vinegar of Modena PDO - 12 Years Aged - 3.3 Oz
$119.99
$129.99
you save $10.00
Key Product Features
Experience the rich and complex flavors of our 12-Year Aged Balsamic Vinegar of Modena PDO! Made in Italy with only the finest ingredients, our vinegar has been aged for 12 years in wooden barrels, resulting in a rich, sweet, and tangy taste that will elevate any dish.
Description
Carandini Traditional Balsamic Vinegar of Modena PDO is the utmost expression of our history, passion and expertise.
Aged for at least 12 years within Carandini cellars, it is thick, dense, and shines a deep dark brown color. Its richness and flavour is a reflection of an authentic Balsamic Vinegar that has been crafted from tradition, offering an exquisite taste that is both sweet, sour, and always well balanced.
Ingredients
Suggested Use
Your perfect companion for vegetables, meat, cheese, fish, ice cream and fruit.
Producer
Since 1641, Carandini has produced the finest vinegar in Modena, a beautiful city located in the region of Emilia Romagna. For over four centuries they have produced vinegars as well as receiving many certifications for its extraordinary quality and taste. From Antonio Carandini to Giuseppe, and Bianca and Emilio, the age-old craft has been passed from parent to child. The main policy of the company is very strict: Every detail of the production process must satisfy the highest quality standards. This allows the family to be sure to offer the very best in terms of food safety and quality to the customers. Each phase of production is strictly monitored. Today, Carandini produces the vinegar by starting with the finest ingredients and processing them according to the deep-rooted teachings of their ancestors. In this company, Tradition is complemented by modern techniques, industrial efficiency and managerial ability and this is why today the Balsamic Vinegar of Modena enhances recipes all around the world.
Additional Informations
Our exclusive discount offers up to 70% off products that are approaching their expiration date. The higher the discount, the closer the expiration date may be. For more information about the expiration dates, please reach out to our customer support via chat or send an email to info@magnificofood.com.