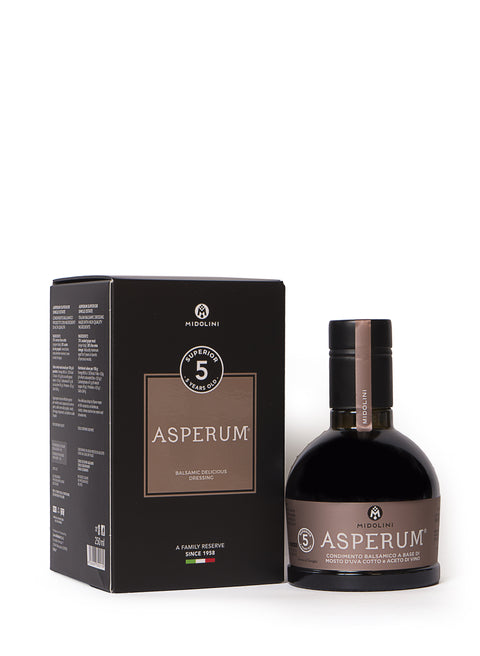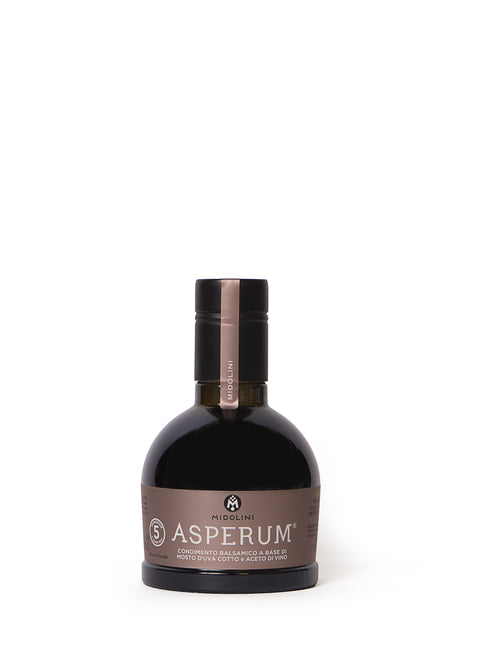 Midolini
Balsamic Vinegar - 5 Years Aged 8.5 Fl Oz
Key Product Features
Indulge in the rich and authentic taste of this 5 Years Aged Balsamic Vinegar in an 8.5 Fl Oz bottle. This gourmet Italian treasure is the result of meticulous aging, offering a harmonious balance of sweetness and acidity.
Description
This Balsamic Vinegar is meticulously crafted from carefully selected grapes and aged for five years to perfection. Its versatility shines through as it elevates salads, enhances marinades, drizzles beautifully over meats, cheeses, and vegetables, and even adds a unique touch to desserts.
Ingredients
70% cooked grape must, 30% fine wine vinegar.

Suggested Use
Ideal in the preparation of tomato-based sauces to soften acidity. To be used daily on salads, mozzarella and tomato Caprese.
Naturally aged for 5 years in barrels of the finest woods.
Excellent as an ingredient in the preparation of omelettes and quiches. Ideal to give a delicate taste to meat carpaccio, mackerel and salmon and sublime as a final touch on risottos. Perfect with fresh cheese like mozzarella, ricotta and goat cheeses. To be used in drops on strawberries, fresh fruit salads and baked fruit with vanilla ice cream.

Producer
Immersed in the heart of the eastern hills of Friuli, the Acetaia has quite a history of its own, of when it was used as a granary store by local farmers.
In 1950s it was restored, preserving the ancient charm of its large gabled roof, fitting in well with our company's philosophy of a union between experimentation and tradition.
Today Midolini Acetaia is the largest in the world (Guinness World of Record).
A place where the dream of creating a balsamic dressing from the precious wine must has become reality and where feelings, dreams and innovative projects are shared. This is the place where our Balsamic takes its shape, colour and, above all, its flavour.