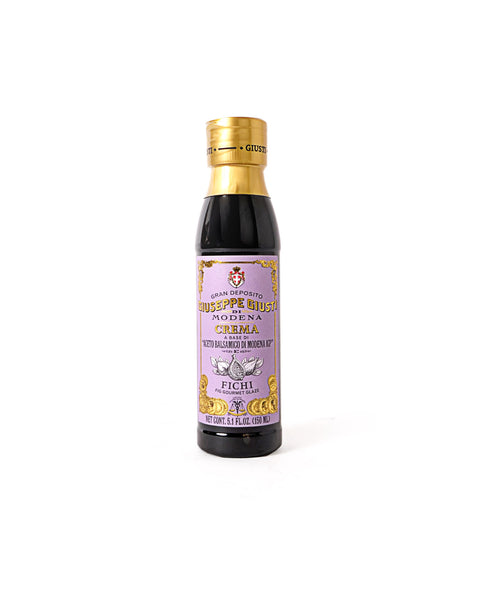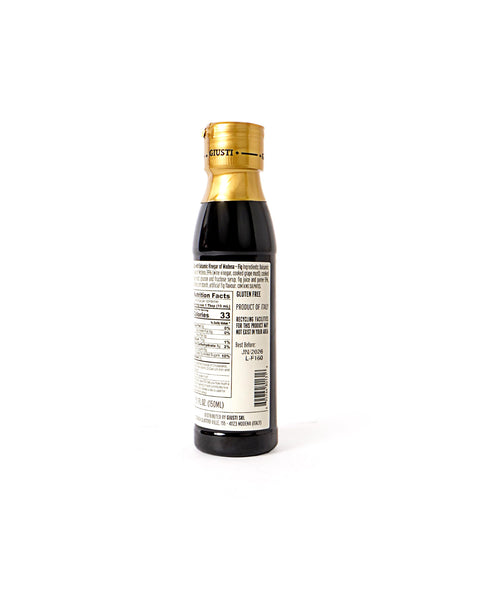 Giuseppe Giusti
Gourmet Balsamic Vinegar Figs Glaze of Modena 5.1 FL. Oz
Key Product Features
Elevate your dishes with the sweet and tangy flavor of this gourmet fig balsamic vinegar glaze. Made in Modena, Italy, this glaze is made from high-quality balsamic vinegar and fresh figs, resulting in a rich and fruity taste that pairs perfectly with meats, salads, and cheeses.
Description
The Balsamic Vinegar Figs glaze of Modena is creamy and delicate, with gently sweet notes from this fruit. To be added directly or used for glazing.
Ingredients
Balsamic Vinegar of Modena 39% (wine vinegar, cooked grape must), cooked grape must, glucose and fructose syrup, fig juice and puree 5%, modified corn starch, artificial fig flavor.
Suggested Use
salads, cooked and raw vegetables, white meats and fresh fruit
Producer
Giusti is the oldest producer of Balsamic Vinegar of Modena, founded in 1605 with a solid history of quality awards: including fourteen gold medals and earned the privilege of displaying the Royal Seal of Approval granted by the King of Italy Vittorio Emanuele III in 1929 that is still incorporated on all Giusti Balsamic Vinegars.