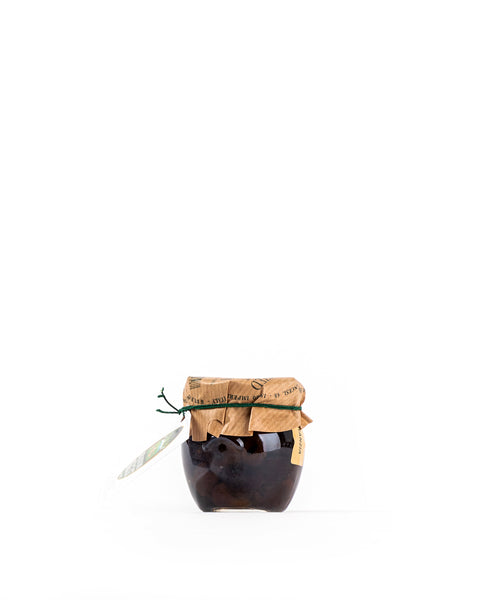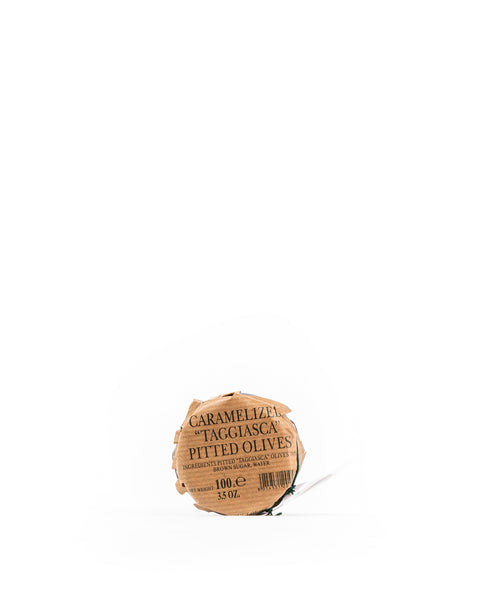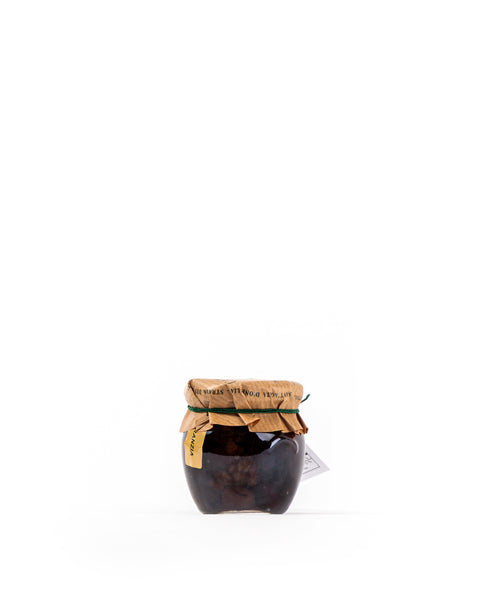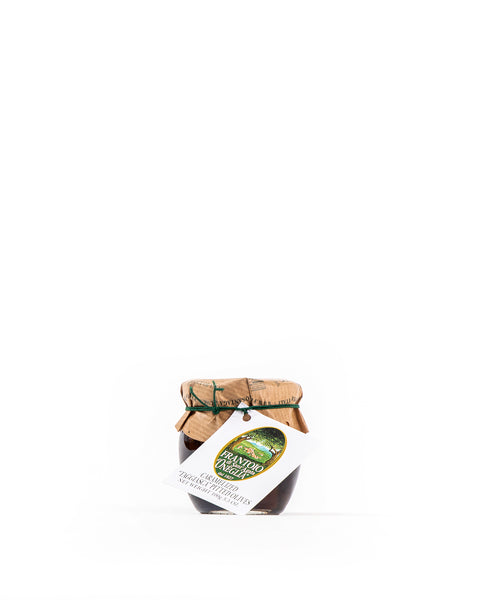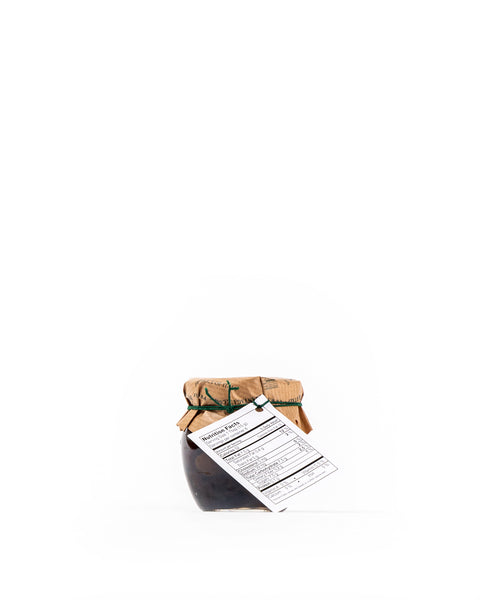 Frantoio D'Oneglia
Caramelized Taggiasche Olives 3.5 Oz
Key Product Features
Indulge in the irresistible combination of sweet and savory flavors with this Caramelized Taggiasche Olives. Handpicked from the renowned Taggiasche olive groves, these olives undergo a meticulous caramelization process, resulting in a unique and delectable taste experience
Description
The small Taggiasca olive is the characteristic olive from the hills of Oneglia, Ligure Coast. Harvested by hand and according to old traditions from the time of our great-grandfather, it is either preserved in brine with thyme, bay and rosemary or in extra virgin olive oil and later has the stones removed. Two preparations that preserve the finesse of the olive and its fruity flavor. This Taggiasca olive only grows in the province of Imperia.


Ingredients
Taggiasca Olives 70%, brown sugar, water.


Suggested Use
It is ideally suited to appetizers, focaccia, pizza and salads.


Producer
The oil mill of Frantoio D'Oneglia is located in the small, picturesque village of Sant`Agata d`Oneglia, in the hilly countryside of Imperia, overlooking the Ligurian coast, where their family has been making typical regional products from our small, highly aromatic Taggiasca olives for over 190 years. The olive trees are pruned and harvested by hand. The rhythm of the seasons revolves around the harvest.

This company's great success lies in the fact that the products are not mass-produced, and their consistently high quality is appreciated by lovers of Mediterranean cuisine from France to Germany, from Japan to North America, as well as by famous chefs and the best delicatessen dealers.

They are a member of the elite group –"Corporazione dei Mastri Oleari", which is dedicated to the olive cultivation and the oil production. They have received the award "Ercole Olivario" (contest of the Italian Chambers of Commerce) with the classification "fruity" for their oil and also the award of Country Fair Olive Oil of the World, - the "Oscars for the olive", in L.A.

The history of the olive oil mill of Sant'Agata d'Oneglia and the Mela family is inextricably linked to the history of Taggiasca olive trees: a variety that was introduced to the west coast of Liguria by Benedictine monks in 1600.

In 1827, the Mela family – one of the oldest families in Sant'Agata d'Oneglia – began to dedicate themselves to the production of extra virgin olive oil, pressing the sweet, tasty Taggiasca olives with the help of the village's small stone press, which was operated by expending great physical effort.

Nowadays, this type of press has been replaced by new technology and more modern methods of production, which are able to ensure the quality and authenticity that customers look for and appreciate.