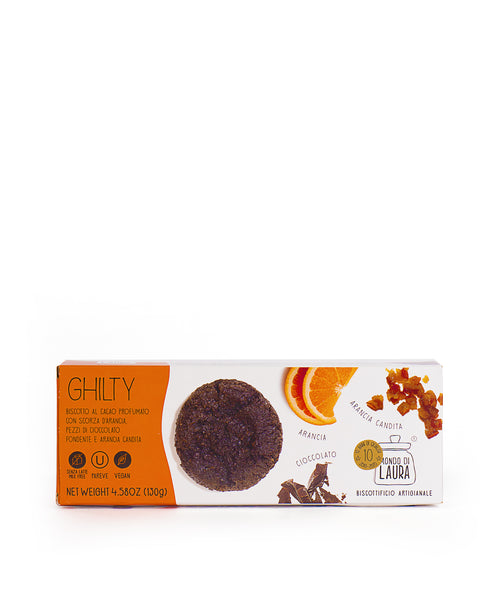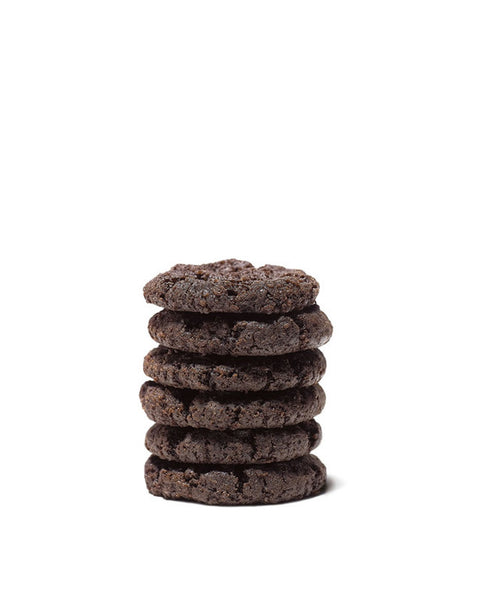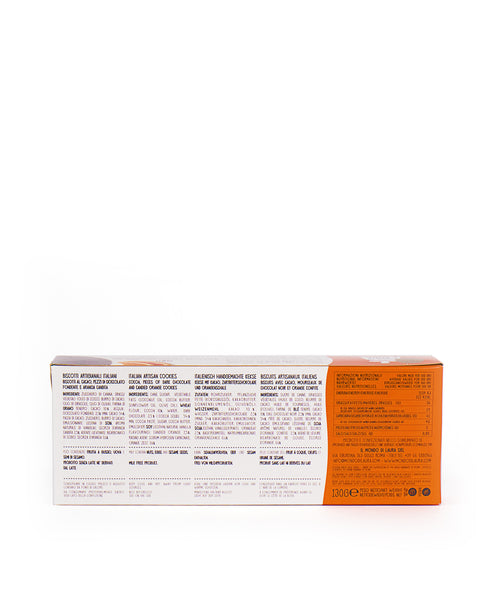 Mondo di Laura
Ghilty Cookies 4.5 Oz
Key Product Features
Indulge in the perfect harmony of flavors as the sweetness of candied orange and the rich aroma of  its zest unite with the bold intensity of dark chocolate. Elevate your taste experience with this exquisite combination, a delightful treat that's sure to satisfy your cravings.
Description
The sweetness of candied orange and the aroma of its zest blend with the intensity of dark chocolate to create a perfect marriage on the palate.


Ingredients
cane sugar, vegetable fat (coconut oil, cocoa butter, sunflower oil, olive oil), WHEAT flour, cocoa 10%, water, dark chocolate 3,5% (min. cocoa 54%, cocoa paste, sugar, cocoa butter, emulsifying agent: SOY LECITHIN, natural vanilla flavoring), candied orange 2,5%, rising agent: baking soda, orange zest 0,5%.

Contains cereals containing GLUTEN, EGGS.

May contains traces of SOY, TREE NUTS, SESAME SEEDS.
Keep away from sunlight and heat sources.


Suggested Use
Whether enjoyed on their own or paired with your favorite hot beverage, these cookies will surely delight your taste buds.


Producer
Il Mondo di Laura is an Italian artisan company bringing Love, Passion and Goodness.
These are the right "ingredients" to make unique handmade cookies, one by one, by using the best raw ingredients and following unique recipes to obtain an optimal fragrance and a perfect balanced taste.
Each cookie is made without milk and preservatives and is kosher certified: a healthy and delicious break for every moment of the day.