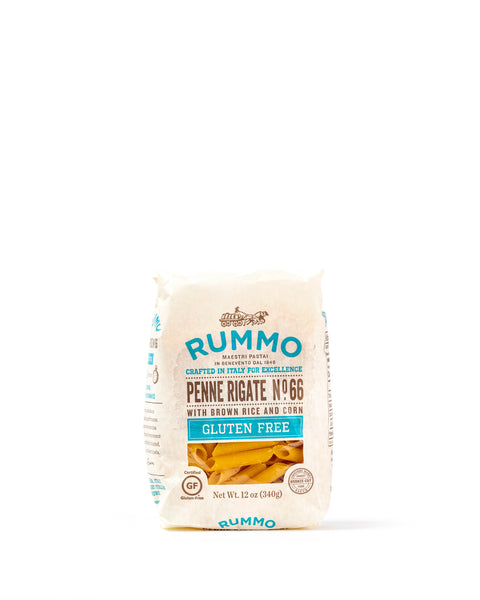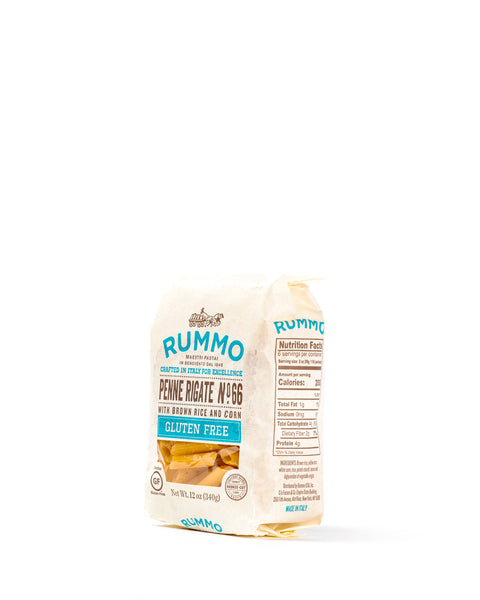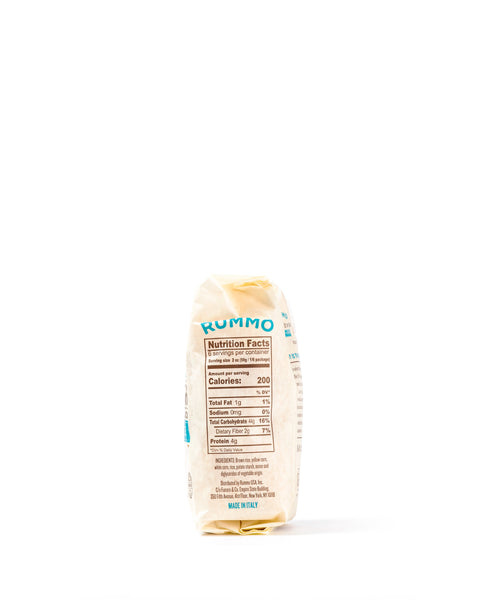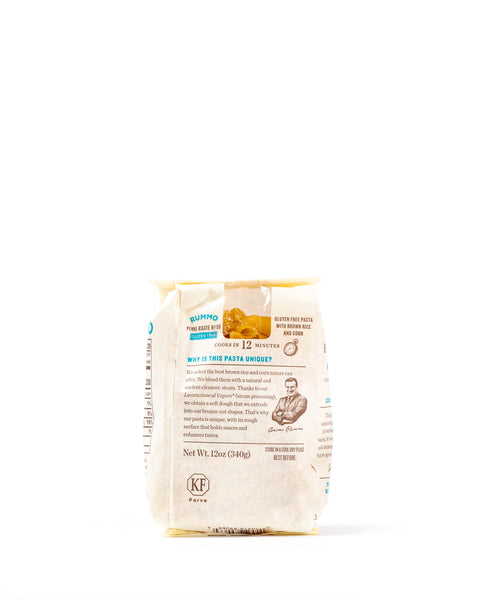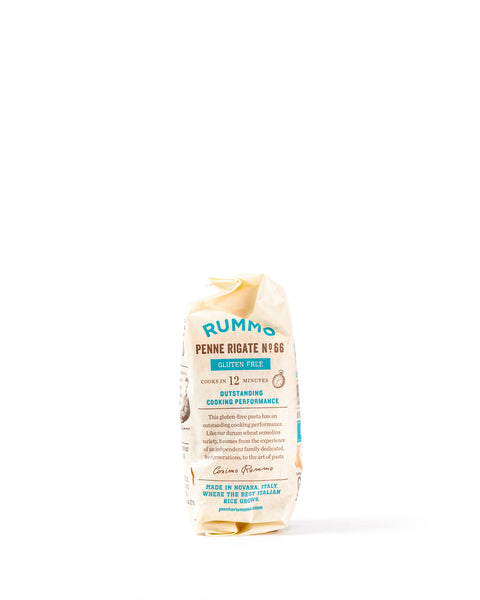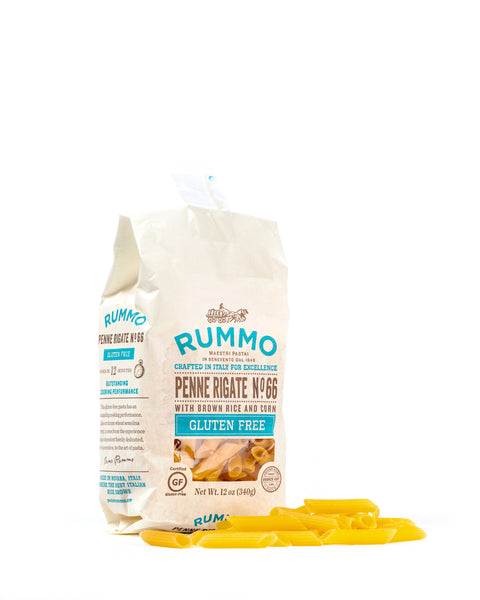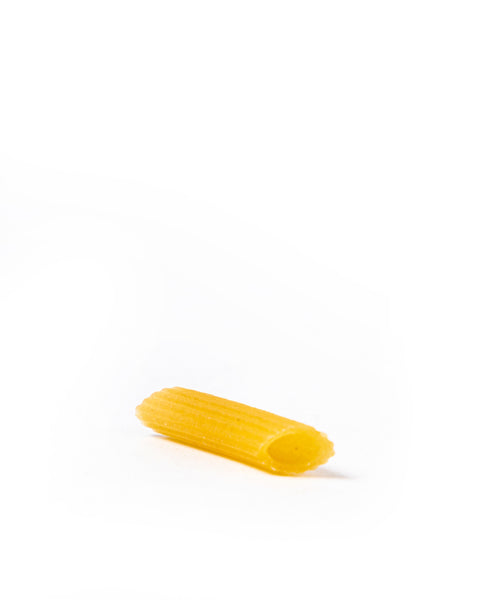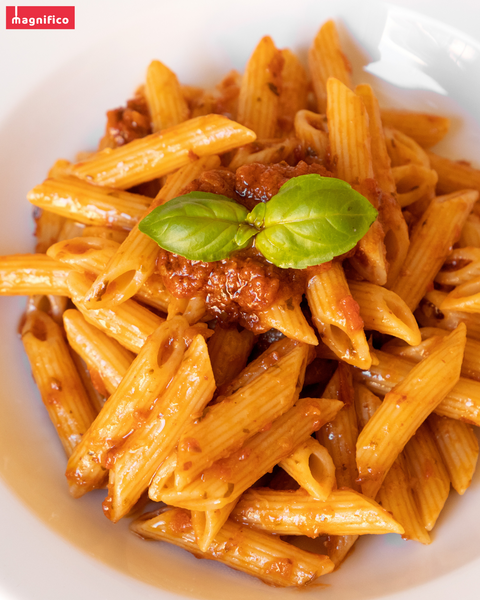 Rummo
Gluten-Free Penne Rigate Pasta 12 OZ
Key Product Features
Enjoy the classic flavor and versatility of Italian pasta with this Gluten-Free Penne Rigate Pasta. Made from the finest quality gluten-free ingredients, this pasta is crafted using traditional methods to ensure a perfect al dente texture and delicate flavor.
Description
Gluten-free Penne Rigate brings one of the most popular Italian pasta shapes to the gluten-free table. These ridged tubes combine perfectly with both classic and modern sauces.

100% Made in Italy


Ingredients
Brown Rice, Yellow Corn, White Corn, Rice, Potato Starch, Mono-and diglycerides of vegetable origin.


Suggested Use
It's always pasta time! Express yourself and mix it/top it/season it with everything you like! We have a huge selection of sauces perfect to be combined with pasta, check out our Recipe blog section for many pasta ideas.


Producer
In 1846 Antonio Rummo launches the family business of milling wheat and making pasta where the grain is good and the waters are pure: Benevento (Campania region). In 1900 the three family horses (Bruto, Bello and Baiardo) used to pull the wheat from Puglia and Campania to our mill. You can still see them today pictured on every package of pasta.

From Antonio to Cosimo (etc.), the Rummo legacy is passed from generation to generation. In 1935 the company moved to Via dei Mulini, in what is now the historical heart of Benevento, and became a corporation. The new pasta factory is built, and Rummo stopped milling wheat in order to concentrate on making pasta.

After many many years of hard work, in 2005 Rummo Lenta Lavorazione® is born, formalizing a method inspired by tradition, based on the search for excellence in every production phase.

In 2011 the President of the Italian Republic awards Cosimo Rummo with the Leonardo Award of Excellence "Made in Italy" in honor of the firm's innovation and product quality. The same year Rummo launches organic products and organic wholewheat lines, both made of environment-friendly, 100% Italian wheat.

Rummo Pasta earned the Bureau Veritas certification for its resistance to over-cooking and the quality of the durum wheat used to make it. In 2015 Rummo introduce a line of gluten-free pasta made from brown rice, white corn and yellow corn.