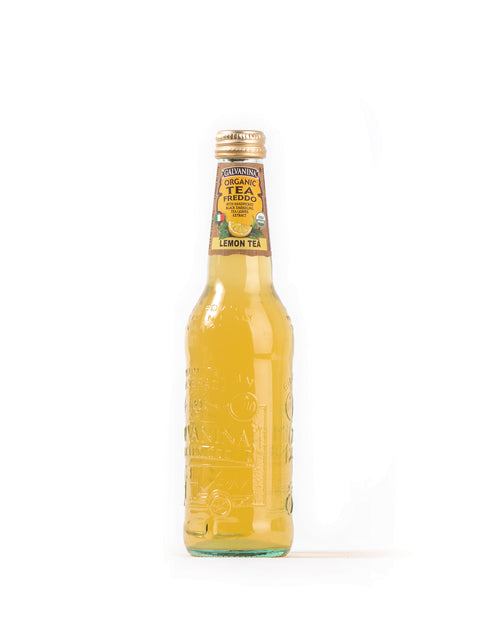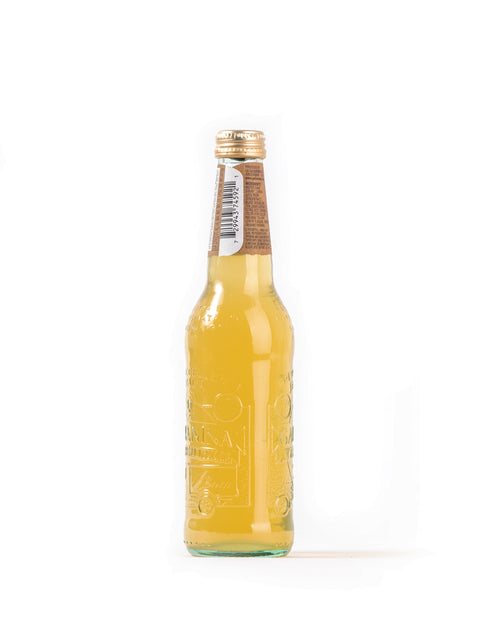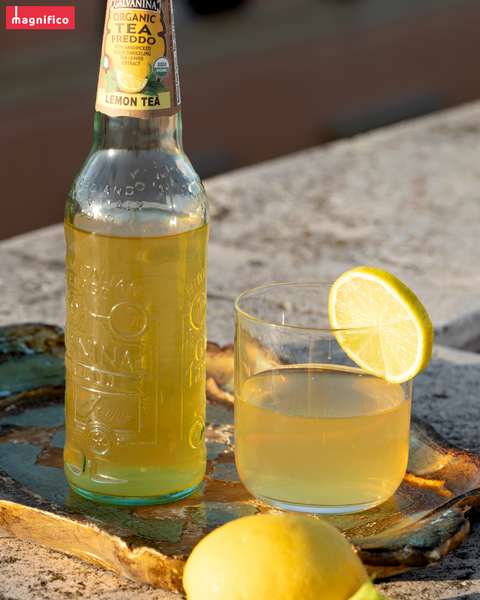 Galvanina
Organic Lemon Tea 12 fl oz
Key Product Features
Refresh your senses with our Organic Lemon Tea, a delightful blend of premium organic tea leaves and the zesty essence of sun-kissed lemons. Each 12 fl oz bottle offers a harmonious balance of natural flavors, providing a soothing and invigorating experience.
Description
The flavors of the Orient and the Mediterranean blend in this line of teas, based on recipes created by Galvanina. Extracts and infusions of the best tea leaves from Asia blend with citrus and other fruits from the sun-kissed lands of Sicily and the Mediterranean basin.


Ingredients
Water, Cane sugar*, Lemon juice from concentrate*, Black Darjeeling tea leaves extract*, Citric acid, Caramel color*(for color), Natural tea and lemon flavors.

*From organic farming.


Suggested Use
As a thirst-quencher, with a couple of cubes of ice and a slice of lemon or orange or some zest or peel. Cold teas also prove to be really surprising as ingredients for preparing sophisticated cocktails.
Producer
Located on the hills near Rimini, Galvanina takes its name from the eponymous mineral water spring.
For a century, Galvanina has been bottling mineral water, transforming the initial artisanal process, into a fully-fledged industrial operation.
Galvanina now owns and operates three production premises, as well as the Val di Meti Source, located in the central Apennines.
The company is renowned for its continuous research into improving quality, the use of the very best ingredients, its sustainable operations and its artisanal attention to detail.
Galvanina is present in over 50 countries with its own brand or top-quality retail brands.
Currently, Galvanina produces and bottles mineral water, flavored water, flavored mineral water, organic carbonated soft drinks, and mixers, ad well ad iced-teas.