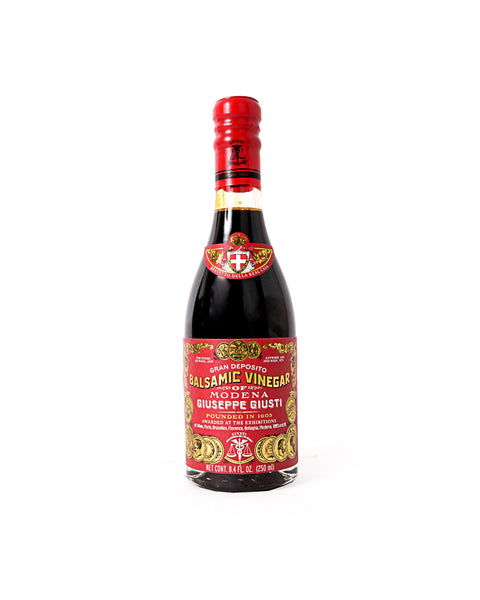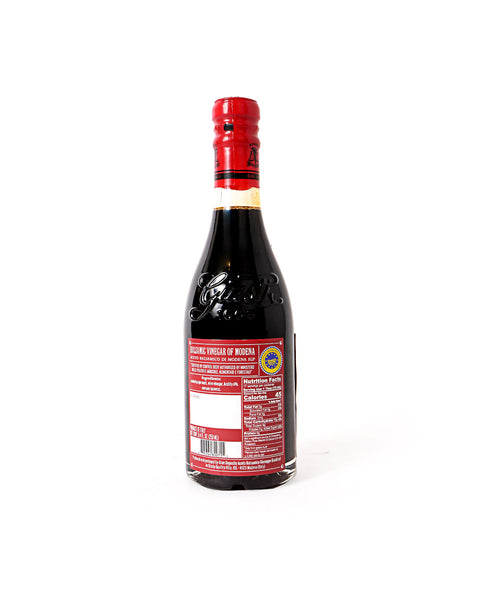 Giuseppe Giusti
Giusti "3 Gold Medals" Balsamic Vinegar of Modena PGI 8.4 FL. Oz
Key Product Features
The Giusti "3 Gold Medals" Balsamic Vinegar of Modena PGI 8.4 FL. Oz is a premium quality balsamic vinegar made in Modena, Italy, that has won three gold medals for its exceptional taste and quality.
Description
3 gold medal balsamic vinegar is dedicated to the ancestor who created the recipe at the beginning of the 20th century, it is obtained from sweet, sundried grapes. The aromas and flavors of plum jam and red fruits intertwine with hints of honey and vanilla in a considerably dense and sweet product. It is perfect as a fresh dressing for various savory or sweet dishes. Aged in barrels, with the addition of aged balsamic vinegar extracted from a series of centuries old casks.
Ingredients
Cooked grape must, wine vinegar. Acidity 6%
Suggested Use
Your perfect companion for salad, cheese, sandwiches, meats and fish.
Producer
Giusti is the oldest producer of Balsamic Vinegar of Modena, founded in 1605 with a solid history of quality awards: including fourteen gold medals and earned the privilege of displaying the Royal Seal of Approval granted by the King of Italy Vittorio Emanuele III in 1929 that is still incorporated on all Giusti Balsamic Vinegars.