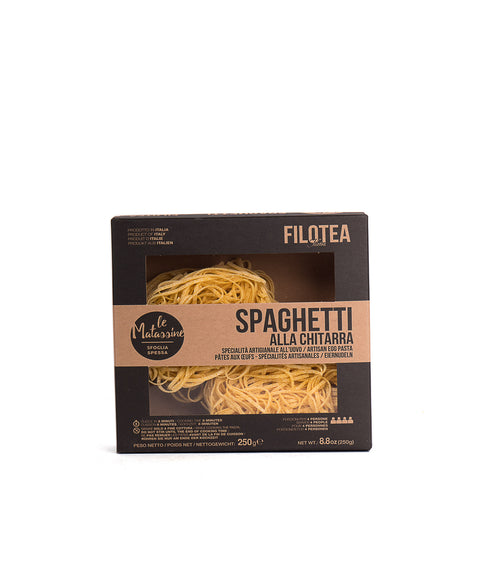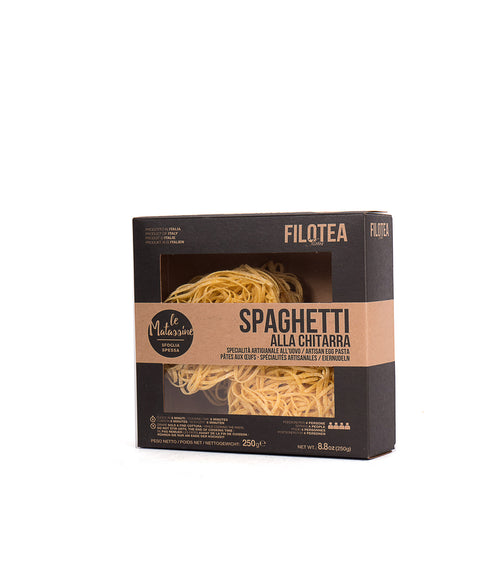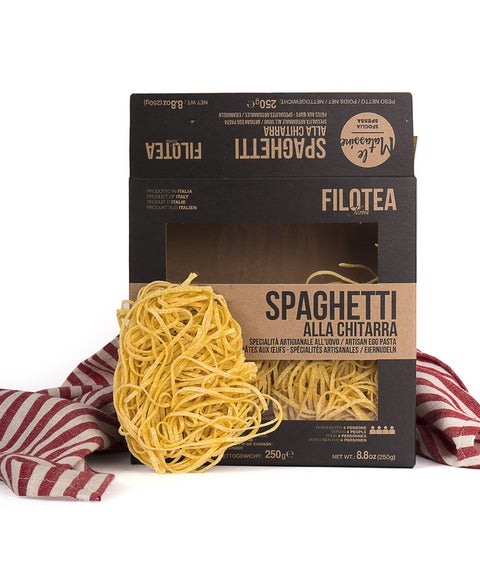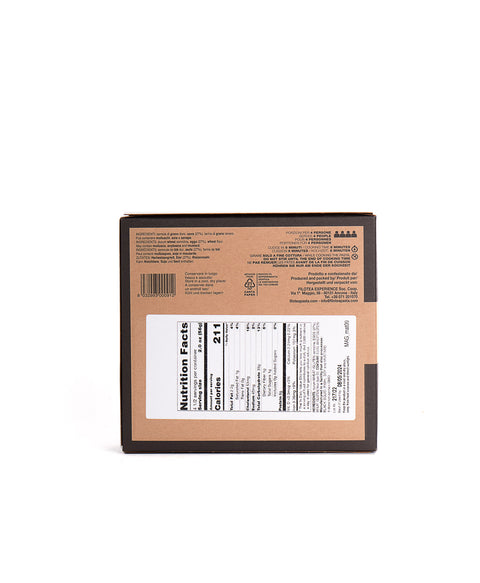 Filotea
Spaghetti alla Chitarra 8.8 Oz
Looking for a traditional Italian pasta with a unique texture and flavor? Try our spaghetti alla chitarra! Made with high-quality durum wheat semolina and cut using a special tool called a "chitarra" (guitar), these spaghetti have a square shape and a slightly rough texture that helps them hold onto sauces and ingredients.
Description
Traditional square spaghetti, delicious with tomato and fresh basil.
Ingredients
Durum wheat semolina, wheat flour (00 type), eggs (27%).

May contain molluscs, soybeans and msutard.
Suggested Use
Perfect for classic dishes like spaghetti alla carbonara or tomato-based sauces, our spaghetti alla chitarra is a delicious and authentic addition to any pantry.
Producer
Filotea egg pasta is produced following an Ancient Recipe from the Marche region.

An artisan product made with genuine ingredients, reminiscent of the pasta traditionally prepared by the grandmothers for the Sunday meals with all the family.

Filotea situated in the heart of the Marche region, was created with the objective of reproducing the genuine pasta, as made by the grandmothers in the past.

Their artisan manufacturing is essential to obtain a unique product, which is incredibly light and easy to digest, while its textured surface helps absorbing the sauces, thus exalting the flavour of all ingredients.