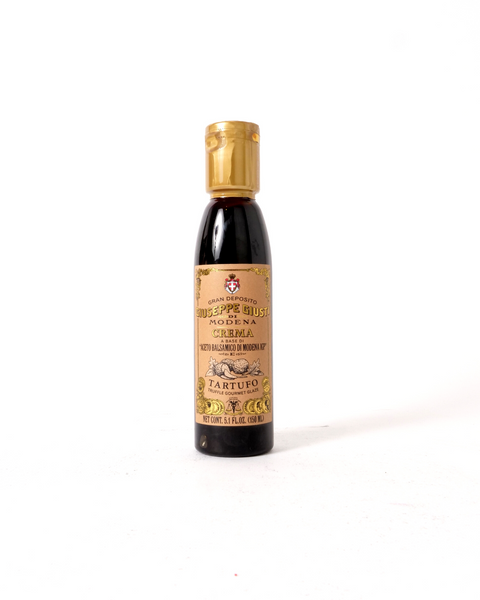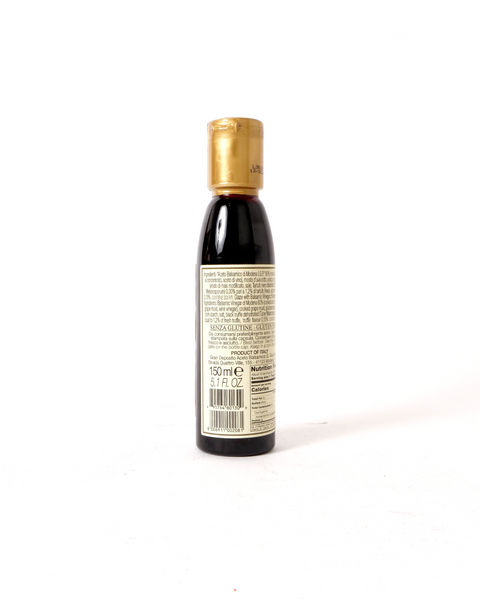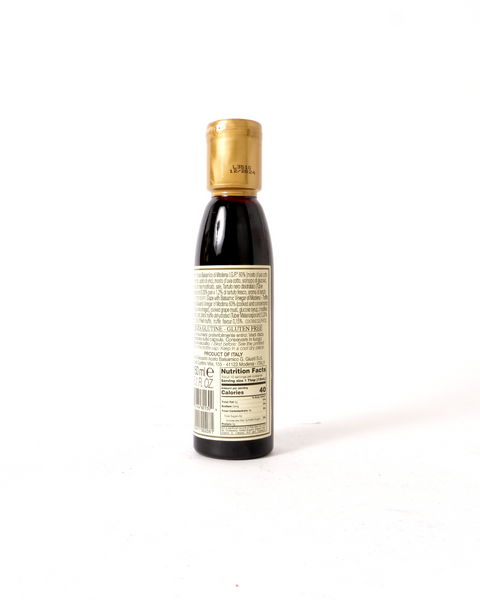 Giuseppe Giusti
Gourmet Balsamic Vinegar Truffle Glaze of Modena 5.1 FL. Oz.
$10.99
$12.99
you save $2.00
Key Product Features
Impress your guests with the rich, earthy flavor of truffles in our gourmet glaze of Modena balsamic vinegar. Our 5.1 FL. Oz. bottle is perfect for adding a touch of luxury to your salads, pastas, and meats.
Description
The Truffle Balsamic Vinegar Glaze of Modena is creamy and delicate, with the sweet-and-sour flavor of the Balsamic Vinegar of Modena and intense notes of the truffle. To be added directly or used for glazing.
Ingredients
Balsamic Vinegar of Modena 60% (cooked and concentrated grape must, wine vinegar), cooked grape must, glucose syrup, modified corn starch, salt, black truffle dehydrated (Tuber Melanosporum) 30%, 1.2% of fresh truffle, truffle flavor 15%. Contains sulphites.
Suggested Use
Risotto, soups, cheeses, eggs
Producer
Giusti is the oldest producer of Balsamic Vinegar of Modena, founded in 1605 with a solid history of quality awards: including fourteen gold medals and earned the privilege of displaying the Royal Seal of Approval granted by the King of Italy Vittorio Emanuele III in 1929 that is still incorporated on all Giusti Balsamic Vinegars.
Additional Informations
Our exclusive discount offers up to 70% off products that are approaching their expiration date. The higher the discount, the closer the expiration date may be. For more information about the expiration dates, please reach out to our customer support via chat or send an email to info@magnificofood.com.